Israeli Soldiers Kidnap 33 Palestinians in Silwan, One in Sheikh Jarrah, in Occupied Jerusalem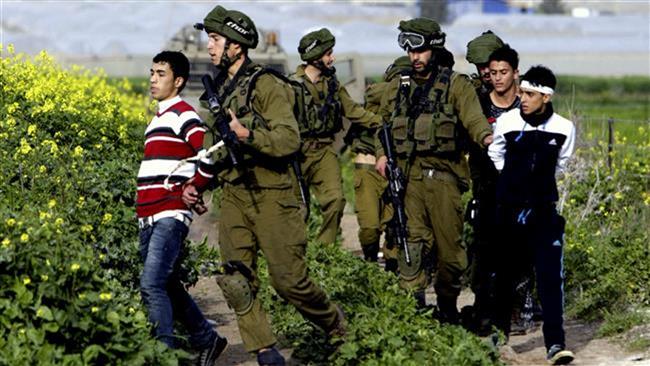 Al-Quds, 22 Syawwal 1437/27 July 2016   (MINA) – Hundreds of Israeli soldiers invaded, on Wednesday at dawn, the town of Silwan, in occupied East Jerusalem, before storming and violently searching dozens of homes and kidnapped 33 Palestinians.
The soldiers also kidnapped one Palestinian in Sheikh Jarrah.
The Wadi Hilweh Information Center in Silwan (Silwanic) has reported that the soldiers, and security officers, invaded various neighborhoods in the town, after completely surrounding it, and initiated massive, violent, searches of homes.
Silwanic added that most of the 33 kidnaped Palestinians are children, in addition to several former political prisoners.
The soldiers also interrogated many Palestinians, including entire families, while violently searching their homes.
Military helicopters were seen flying over various neighborhoods in Silwad, while the home invasions were largely focused in the neighborhoods in Ras al-'Amoud, the Central Neighborhood, Ein Silwan, Be'er Ayyoub, Wad Qaddoum, al-Bustan and Wad ar-Rababa.
The soldiers also summoned at least five Palestinians for interrogation in a number of detention and interrogation centers in Jerusalem.
Lawyer Mohammad Mahmoud told Silwanic that the soldiers moved the kidnapped Palestinians to a police station in Salaheddin Street, in addition to the al-Maskobiyya detention and interrogation center. (T/R07/R01)
Mi'raj Islamic News Agency (MINA)