ISRAELI SETTLERS AROUND GAZA STILL AFRAID TO RETURN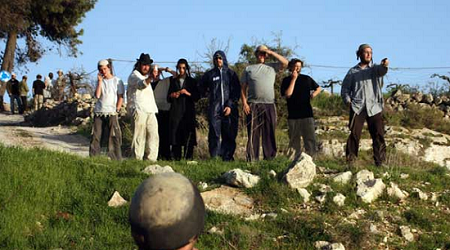 Gaza, 20 Shawwal 1435/16 Agustus 2014 (MINA) – Israeli settlers who are living in the settlements around the Gaza Strip are afraid to return to the houses they left before the Israeli war on Gaza.
On the first day of the war on Gaza Heedfa Gabriel, 33, packed her belongings and took her two children to an area deeper inside Israel, leaving Nahal Oz kibbutz behind, Middle East Monitor (MEMO) quoted by Mi'raj ISlamic News Agency (MINA) as reporting, Saturday (16/8).
Israeli officials called upon the settlers to go back to their houses in the settlements around the Strip, but when a previous truce ended without a ceasefire deal the settlers said they had lost confidence in their political and military leadership.
A group of Palestinian fighters infiltrated Nahal Oz Kibbutz on 28 July and killed five Israeli soldiers. The fighters broadcast a video of the operation.
Around 14,000 Israeli settlers live in cooperative villages around the Strip. Israelis call them kibbutzim. Jews founded Israel by establishing kibbutzim in Palestine and consider them the basis of the Israeli state.
Most of the settlers left these kibbutzim during the war. About half of them are still refusing to return back despite five days of quiet. Three of the settlers' families are staying in Rafifim settlement, deep in the Negev, in deserted houses. Every day at noon they meet and discuss the situation and insist that they cannot return back to Nahal Oz.
Gabriel ironically says: "We can only trust Hamas in this war. It said it would launch rockets and it did. They carried out what they had promised."(T/Nidiya/P012/P04)
Mi'raj Islamic News Agency (MINA)