ISRAELI ATTACKS KILL FOUR PALESTINIAN CIVILIANS BEFORE CEASEFIRE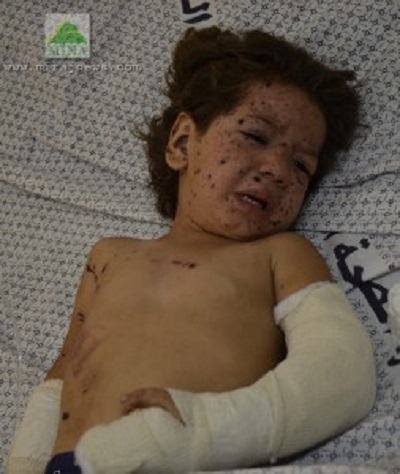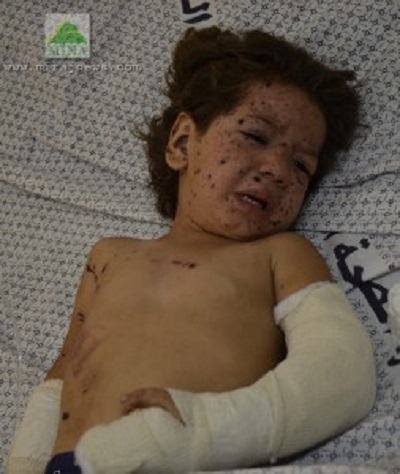 Gaza, 15 Shawwal 1435/11 August 2014 (MINA) – Israeli occupation regime attacks killed at least four civilians in several areas in Gaza a few hours before starting of ceasefire between Palestinian fighters and Israeli occupation regime Monday, 11.08 am local time.
Spokesman of Ministry of Health in Gaza, Dr. Ashraf Al Qadra, announced that two civilians from Khan Younis, Hasan housin Kawari and Ihsan Al Agha died after Israeli occupation regime warplanes attacked them while driving motorcycle in Khan Younis.
Two other dead victims were a boy, Ahmad Muhammad Athiyah Al Mashri from Dier Balah and a Amani Barkah woman from Kahn Younis. Mi'raj Islamic News Agency (MINA)'s correspondent in Gaza reported.
Meanwhile, Medical team is searching corpses buried under ruins of buildings in various regions of Gaza Strip. Medical team evacuated at least 10 corpses nn Sunday.
Until the news released, Ministry of Health in Gaza stated that number of victims of Israeli occupation regime aggression reached 11,000 people on 35th day. About 1,939 people were killed including 467 children, 243 women and 87 old people. About 9,886 people injured, they consisted 3,009 children, 1,912 women and 359 old people.
The number of victims in Khan Younis includes 543 killed and 1613 injured, in Gaza City consisted of 436 killed and 3.693 injured, In Rafah consisted of 387 killed and 928 injured, in North Gaza consisted of 327 killed and 3029 injured and ln middle of Gaza consisted of 242 died and 1623 injured. (T/K01/Syt/E01)
Mi'raj Islamic News Agency (MINA)