Israel Seizes 129 Dunum of Palestinian Land in Hebron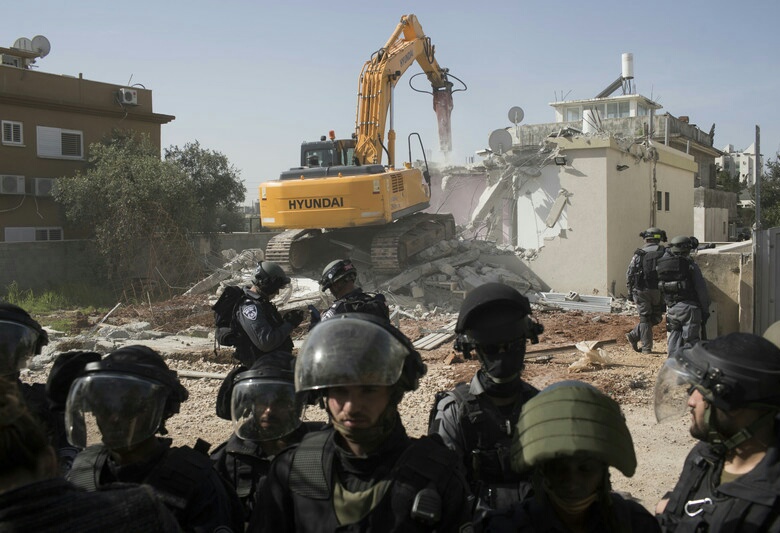 Israeli occupation forces seize 129 dunum of Palestinian land in Hebron (Photo: File/Shehabnews)
Hebron, MINA – Israeli occupation forces seized and controlled 129 dunum of Palestinian land dwellings in the cities of Al Dhahriya and Al Samou, South of Hebron on Monday, November 4.
Map and settlement expert Abdul Hadi Hantash told the WAFA that Israeli commander of occupying forces issued a military order to seize and confiscate 129 dunum of land, which was located within the boundaries of Wadi Al-Khalil site and at Sheikh Atin Khirbet Atin site.
Hantash pointed out that the spoils were subsequently used to build roads, build apartheid walls, and expand settlements. In addition, another goal is to deport citizens and end communication between Palestinians.
Hebron's majority population is Arab Palestine, which consists of about 208,750 residents (2015) and a small minority of Jews, whose numbers vary between 500 and 800 inhabitants.
Hebron area is divided into two parts. The H1 Hebron sector, with a population of around 170,000 Palestinians, is governed by Palestinian Authority. H2, which is inhabited by around 30,000 residents is under Israeli military control with the entire brigade there to protect around 800 Jews living in the old Jewish area.
In 2015, Israel declared that special areas in the old Hebron crossing were closed military zones. To enter the area, residents must obtain a special permit. In that area there are 18 military checkpoints that have been established by Israel. (T/Sj/P2)
Mi'raj News Agency (MINA)