ISRAEL REFUSES TO PROBE BOMBING OF CIVILIANS IN GAZA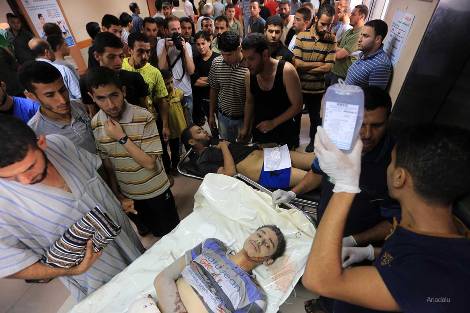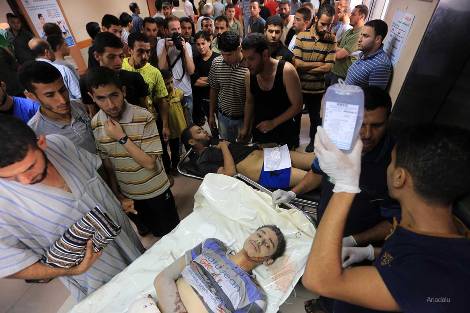 Gaza, 22 Jumadil Akhir 1436/11 April 2015 (MINA) – Chief Military Advocate General Danny Efroni said he refuses to probe the bombing of civilians in the Gaza Strip during last summer's war, but will probe potential acts of looting and robbery committed by Israeli soldiers.
Efroni said : "You will never hear me say, 'The IDF is the most moral army in the world'."
Nearly 2,200 Palestinians were killed during the air, naval and ground strikes on Gaza, the overwhelming majority of whom were civilians. A quarter of the victims were children.
In an interview with Haaretz newspaper, published yesterday, Efroni said: "We will not put soldiers on trial only in order to satisfy the media, which is disturbed by the large number of civilians killed in the war, Middle East Monitor (MEMO) quoted by Mi'raj Islamic News Agency (MINA) as reporting.
I am not investigating in order to satisfy anyone. I will not file indictments in order to arrange the statistics of B'Tselem," which criticised the small number of indictments in the past.
An indication of Efroni and the army's general approach is the fact that despite the passing of over eight months since the end of the war, no decision has been made regarding whether or not a military probe into the incident in Rafah that has become known as "Black Friday" on 1 August, when the IDF implemented the Hannibal Directive after the abduction of Second Lt. Hadar Goldin.
This criminal and brutal operation involved the launching of very heavy artillery fire and intensive air, ground and naval strikes, resulting in the death of dozens of Palestinian civilians.
Some estimates indicate that 150 Palestinians were killed in the attack, the vast majority of whom were civilians.
The Israeli army has admitted that it did not warn the civilians in the Rafah area to leave their homes before they launched the intense strike.
Despite this, Efroni said that a Military Police probe is not an insurance policy for the IDF protecting them from being prosecuted at The Hague. "If the probe is a whitewash and not a true investigation, nothing will stop the ICC," he added.
Israeli human rights organisations B'Tselem and Yesh Din claimed that the investigation system in the IDF is "a failure" and that Israel "is not interested and not capable of investigating violations of Palestinians' human rights by the security forces."
B'Tselem also claimed that the IDF investigations do not arrive at the truth, noting that of the 52 Military Police probes opened after Operation Cast Lead, carried out in late 2008 and early 2009, only three resulted in the filing of indictments and the harshest punishment was for a soldier who stole a credit card. (T/P002/P3)
Mi'raj Islamic News Agency (MINA)