Israel Kills Commander of Jihad Islam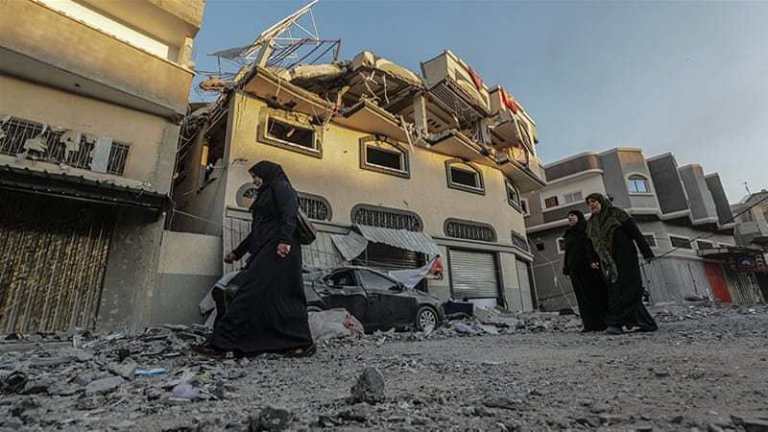 The house of the Commander of Islamic Jihad, Bahaa Abu Al-Atta, in Gaza was destroyed by an Israeli attack on Tuesday morning, November 12, 2019. (Photo: Mohammed Saber/EPA)
Gaza, MINA – Palestinian resistance group Jihad  Islam said one of its commanders was killed in an Israeli air strike on his home in Gaza.
The group's armed wing announced the death of Bahaa Abu Al-Atta (42) in a statement on Tuesday, November 12 after Israel confirmed that it had targeted the commander.
Meanwhile, the Palestinian group said that Israel also attacked the home of one of its Palestinian political leaders in Damascus, the capital of Syria, Al Jazeera reported.
The announcement came after Jihad Islam fired rockets at Israeli cities, including Tel Aviv.
Jihad Islam said Al-Atta's wife was also killed in an explosion that destroyed a building in Shejaiya district, Gaza City, before dawn. At least, two other people were injured, according to paramedics.
The group said Al-Atta was killed in the "heroic action". The group promised to hit back Israeli attack.
"Our counterattack will shock the Zionists," he said (T/Sj/P2)
Mi'raj News Agency (MINA)