Israel Closes Gaza Border Crossings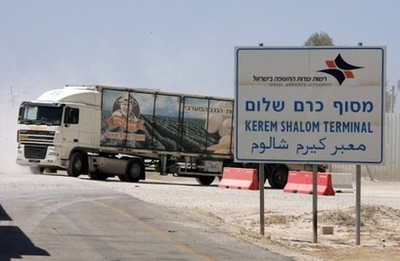 Gaza, MINA – The Israeli occupation on Monday 25 March morning decided to close Karam Abu Salem crossing, southeast of the besieged Gaza Strip.
Raed Fattouh, the head of the presidential committee in charge of coordinating the entry of goods into Gaza, said that the Israeli authorities informed them that the crossing closed starting Monday until further notice.
Israel announced that the closure came in response to a rocket attack launched from the Gaza Strip, Palinfo reported.
Israel also announced the closure of Beit Hanoun (Erez) crossing too and more tightened restrictions on the fishing activity in Gaza sea.
Karam Abu Salem is the sole commercial outlet through which goods are brought into the Gaza Strip whose roughly two million inhabitants have been living under crippling blockade for over 13 years.
On Monday this morning the Gaza rocket managed to land north of Tel Aviv and at least injured seven Israelis.
As a result of rocket attacks from Gaza, Israeli Prime Minister Benjamin Netanyahu, who was visiting the United States (US), shortened his tour. He said he would return to Tel Aviv after meeting US President Donald Trump on Monday night. (R/Ais/P2)
Mi'raj News Agency (MINA)