ISRAEL IS STILL BANNING GAZA STUDENTS FROM WEST BANK UNIVERSITIES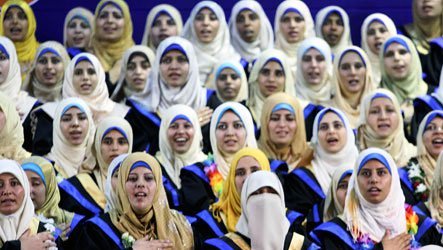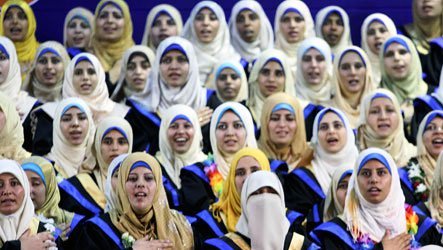 Gaza City,  5 Jumadil Awwal 1436/24 February 2015 (MINA) – Palestinian students from Gaza are still prevented by Israel from studying at West Bank universities, after an announcement this week to the contrary was retracted as a mistake.
Israel's Coordinator of Government Activities in the Territories (COGAT) has announced that a quota of 50 students would be permitted to exit Gaza "for the purpose of academic studies" in the West Bank. However, as related by NGO Gisha, the very same evening, COGAT clarified that there had been a "clerical error" in the relevant document, and that there would be no such permits.
The Israeli government has opposed Palestinians from Gaza studying in the West Bank on the grounds of 'security'. The High Court of Justice has also rejected petitions by human rights groups on the matter, including one filed on behalf of five women studying gender, democracy and law, Middle East Monitor (MEMO) quoted by Mi'raj Islamic News Agency (MINA) as reporting.
In 2009, 21-year-old, Bethlehem University student Berlanty Azzam was arrested at a West Bank checkpoint and immediately returned to the Gaza Strip, after a solider noted Gaza City as the town of residence on her ID.
The ill-fated announcement was included on a list of various measures apparently prepared by Israel to "ease" restrictions. According to reports from COGAT and Palestinian officials, it would appear that the number of merchant permits will rise, as will the type and quantity of goods permitted to exit from Gaza for sale in the West Bank.
Back in November, two truckloads of wooden planks left Gaza for sale in the West Bank, the first time that wood from Gaza has been sold in the West Bank since the blockade was imposed in 2007. The same month, some truckloads of clothes, fish, and agricultural products made the same journey, again for the first time.
This is less indicative of Israeli authorities' generosity but rather highlights the deception that is the 'security' rationale for the restrictions in the first place. Why were Gaza's farmers allowed to send cucumbers to the West Bank on November 6, 2014 – but not before? Why won't Israel lift restrictions on exports, save for piecemeal exceptions?
The continued refusal to allow Palestinian students from Gaza to study in West Bank universities is further evidence that Israel's approach is one based on collective punishment. Worth remembering, the next time someone tries justifying yet another apartheid policy in the name of 'security'. (T/P3/R01)
Mi'raj Islamic News Agency (MINA)