ISIS CAPTURES ISRAELI FIGHTER IN SYRIA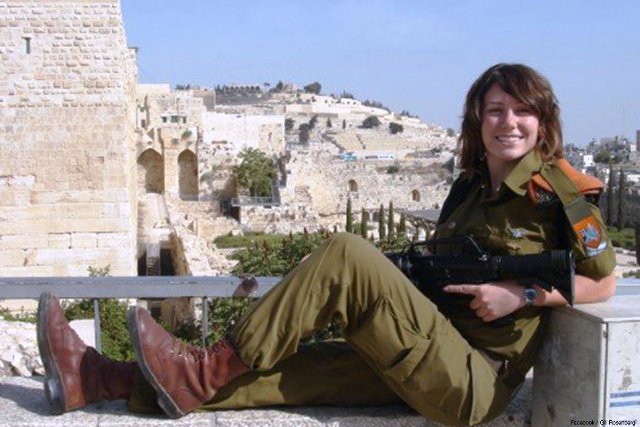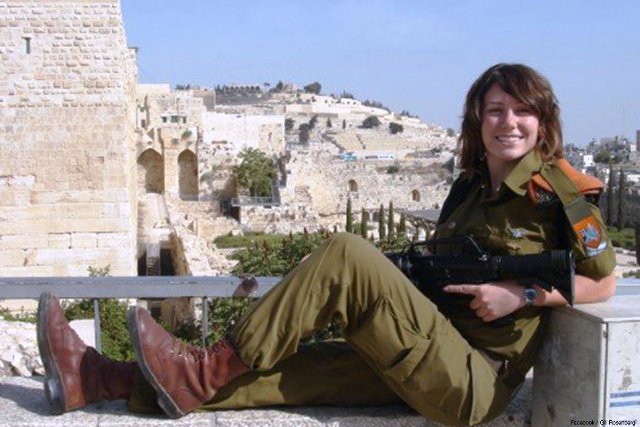 Tel Aviv, 9 Shafar 1435H/2 December 2014M (MINA) – The Israeli foreign ministry said yesterday that it has opened an "immediate investigation" into reports that an Israeli citizen, who was fighting with the Kurdish People's Protection Units, has been captured by Islamic State (ISIS) fighters in Syria.
The Jerusalem Post said reports of Gill Rosenberg's capture surfaced yesterday on websites "known to be close to, or even serving as a front for" ISIS.
In a statement, the Israeli foreign ministry said it immediately initiated a probe into the news, Middle East Monitor (MEMO) quoted by Mi'raj Islamic News Agency (MINA) as reporting, Tuesday.
In early November, Israeli mass media reported that an Israeli-Canadian woman had joined Kurdish fighters who have been fighting against ISIS in Syria. She was labelled "the first Israeli fighting against ISIS".
Facebook user claims 'she's safe'
Meanwhile CBC News, Canada reported a Facebook user claiming to be Canadian citizen Gill Rosenberg, who was allegedly seized by Islamist extremists, has posted an update saying she is safe and to ignore reports that she was captured.​
"Guys, I'm totally safe and secure. I don't have internet access or any communication devices with me for my safety and security," says the status update.
CBC News has not yet been able to independently confirm that Rosenberg did post the updated message.
The Facebook update says that she can't reply regularly and she only happened to have a chance to log in and see the news stories about her.
"Ignore the reports I've been captured," the post says.
Another Facebook post followed, saying that: "On behalf of Gill Rosenberg, please be advised that she is safe and sound. DO NOT listen to the reports for the past few days about kidnapping. I will update you again when I hear from her. Please keep her in your thoughts and prayers!! Thank you."
Rosenberg, 31, told Reuters in November that she was in Syria. A source linked to the YPG, the Kurds' dominant fighting force in northern Syria, said earlier this month that she was their first female foreign recruit and had crossed into Syria to fight Islamic State militants.
According to the Jerusalem Post, websites "known to be close" to ISIS extremists reported on Sunday the capture of the Israeli-Canadian woman, who joined Kurdish fighters overseas.
But a Kurdish military commander heading the unit to which Rosenberg was attached told CBC News on Sunday that the reports were untrue.
"It's a lie. She's OK," said Zagros Cudi.
Canadian Government working to clear up reports
Earlier, Canadian Foreign Affairs Minister John Baird said the federal government  was working to determine the veracity of conflicting reports about  Rosenberg.
"Our teams are obviously working to try to tackle the competing versions of what happened," Baird told CBC's Carole MacNeil. "But it is obviously a deep concern for us."
Asked whether he would take the word of the Kurdish commander, Baird said "obviously we have great regard for the Kurdish Peshmerga. We have competing claims. We haven't been able to validate those claims."
CBC's Middle East correspondent Sasa Petricic tweeted Monday morning that according to someone described as her friend, Rosenberg is "safe" and not being held by Islamic State in Iraq and Syria extremists. Official Israeli and Canadian sources, however, haven't been able to confirm the report.
"Overnight, we've been seeing a number of messages from her friends posted on her Facebook page saying, no, they heard she is safe, everything is fine, but she can't communicate, because she is in an isolated area," Petricic reported.
The Jerusalem Post said the websites give few details on the alleged capture, only that it occurred after three suicide attacks on sites where Kurdish fighters were holed up.
"She's originally from White Rock, British Columbia," CBC's Briar Stewart reported from London today. "She went to the British Columbia Institute of Technology, where she studied aviation.
Immigrated to Israel
"In 2006 she immigrated to Israel, where she later worked as a pilot with the army search and rescue unit.
"In 2009 … she was extradited to the United States, where she served time in prison for her part of an international phone scam. Now, after serving her time — it was just more than three years — she then went back to the Middle East, and obviously this fall she travelled … to Iraq to train with Kurdish fighters."
Clashes between ISIS and Kurdish troops have largely focused on the Syrian city of Kobani, near the Turkish border.
The notorious al-Qaeda splinter group is currently in control of large swaths of territory in both Syria and Iraq. (T/P3/R01)
Mi'raj Islamic News Agency (MINA)