ISIL CLAIMS DOWNING RUSSIAN PLANE IN SINAI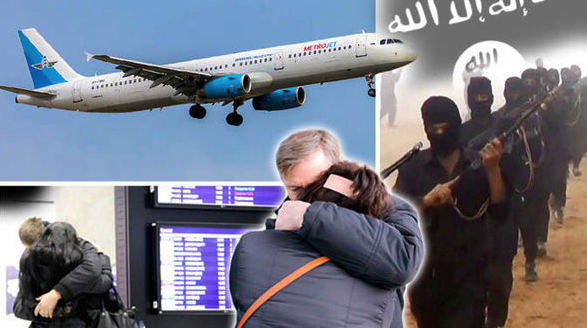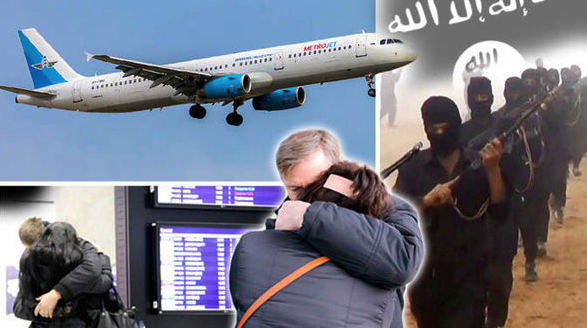 Sinai,  19 Muharram 1437/1 November 2015 (MINA) – The Sinai Islamic State (ISIL/Daesh) group on Saturday claimed responsibility for downing the Russian passenger plane A321 in the Egyptian Sinai.
"Islamic State's fighters were able to down a Russian plane over Sinai province that was carrying over 220 Russian crusaders. They were all killed, thanks be to Allah," pro-ISIL media outlets quoted the group's leadership as saying.
"This operation came in response to raids conducted by Russian warplanes, which has so far caused the death of hundreds of Muslims, including women and children, on the Syrian territory," the group said, ARA News quoted by Mi'raj Islamic News Agency (MINA) as reporting.
But, the group did not say how the plane was supposedly taken down, but pro-ISIL activists circulated a video on the social media, claiming they were able to soot the plane down.
However, Moscow refuted the claim, saying a technical problem has caused the crash.
ISIL militants in the Wilayat Sinaa (Sinai province) posses some shoulder-launched surface-to-air missiles called Manpads, according to reports.
However, security experts say it is not possible for ISIL to strike a plane like the Airbus A321 as it flew at 31,000ft.
On the other hand, the Russian transport minister, Maksim Sokolov, denied the group's claim, saying "it is not accurate".
The Egyptian army announced that there is no proof that "terrorists" were responsible for the Russian plane crash.
"The (Egyptian) army sees no authenticity to their (ISIS) claims or their video," the army spokesman said in a statement on Saturday evening. (T/P001/R04)
Mi'raj Islamic News Agency (MINA)