Iraqi Paramilitary Forces Retake IS-Held Tal Afar Airport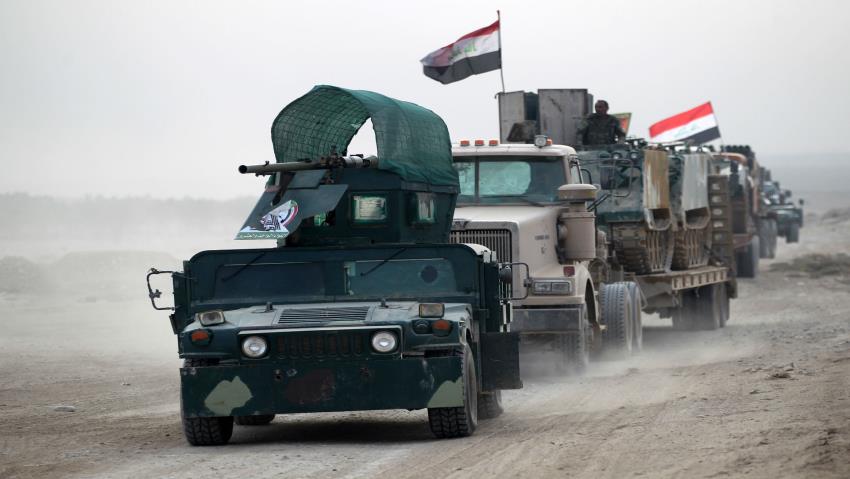 Tal Afar, Iraq, 17 Shafar 1438/17 November 2016 (MINA) – Iraqi paramilitary forces on Wednesday evening announced that they had retaken the Tal Afar airport west of Mosul and were fighting to clear the last remaining pockets of Islamic State (IS) militants inside.
The airport is located some six kilometres (four miles) south of the town of Tal Afar, the ultimate target of an operation billed as an attempt to cut off IS in Mosul from territory they control farther west.
Fighting towards Tal Afar has so far been the main task for the Hashd al-Shaabi, an umbrella organisation of mainly Shia pro-government paramilitaries, in the massive operation aimed at recapturing Mosul that was launched on October 17.
"An operation to pursue pockets of (IS) hiding inside the airport is happening now," Hashd al-Shaabi spokesman Ahmed al-Assadi said in a statement, The New Arab was quoted by MINA as reporting.
The airport will be "a launch point for Hashd al-Shaabi forces to liberate the centre of the Tal Afar district, and cut the last (IS) supply lines between Mosul and Tal Afar," Assadi said.
Hashd forces have been pushing their way toward Tal Afar from starting points south of Mosul for more than two weeks, retaking a series of villages from IS along the way.
The Hashed push for Tal Afar, which was a Shia majority area prior to being seized by IS in 2014, gives these forces a role in the battle but so far only federal forces have entered the city.
IS seized Mosul along with swathes of other territory in June 2014, but Iraqi forces have since regained much of the areas they lost two years before, and the city is now the country's last major population centre still in IS hands. (T/P001/R07)
Mi'raj Islamic News Agency (MINA)