Indonesia Urges International Community to Stop Israeli Action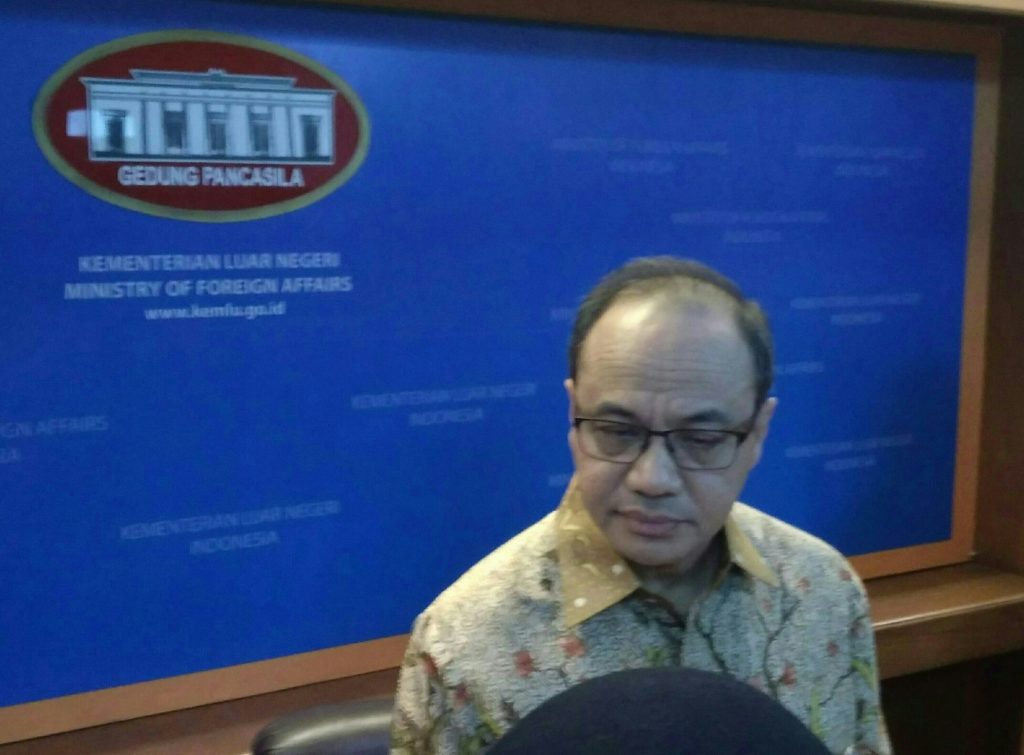 Indonesian Ministry of Foreign Affairs Spokesperson, Teuku Faizasyah (photo: MINA / Sajadi)
Jakarta, MINA – Indonesia strongly condemned the actions of Israeli security forces who destroyed homes and displaced Palestinian residents in Sur Baher Village, Palestine, on Monday, July 22.
Israeli security measures destroyed 16 homes and 100 apartments of Palestinians, including children had been lost their homes and forcibly evacuated from the area.
"Indonesia invites the international community to immediately urge and take concrete steps to stop the destruction of Palestinian homes and construction of illegal Israeli settlements in Palestine," Indonesian Foreign Ministry spokesman Teuku Faizasyah said when contacted by MINA on Tuesday, July 23.
The destruction of homes belonging to Palestinian people as well as the construction of illegal Israeli settlements including in Al-Quds (East Jerusalem) is a major obstacle to achieving peace between Israel and Palestine within the framework of a two-state solution.
He also stressed that Israel's actions were the source of various violations of law and human rights against Palestinian people. (T/Sj/P2)
Mi'raj News Agency (MINA)