Indonesia, First Country Recognizes Sudan's Independence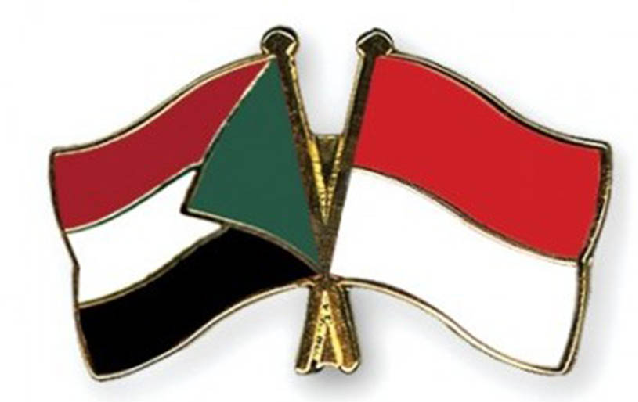 Jakarta, MINA – The relationship between Indonesia and Sudan has been established for a long time and both have very close cultural and religious as well as historical ties since the era of colonialism with the presence of Sudanese cleric Sheikh Ahmad Sourkaty in 1911.
This relationship was strengthened by the existence of preferential treatment from President Soekarno to the Sudanese delegation at the Asian-African Conference in Bandung, which took place only eight months before the proclamation of Sudanese independence (January 1, 1956).
In addition, Indonesia is the first country to give recognition of Sudan's independence. Officially, Indonesia-Sudan relations and cooperation began in 1960.
Meanwhile, the Sudanese Ambassador to Indonesia Elsiddieg Abdulaziz Abdalla stated his country is trying to continue to strengthen bilateral relations with Indonesia.
He also invited investors from Indonesia to invest in his country. Gold in Sudan is very abundant as the main commodity.
"We do not have any sanctions from the United States and gold is the main export commodity. Our gold is spread across the north and west of Sudan, "he said.
A number of collaborations are being explored between Jakarta and Khartoum, including student exchanges, tourism and oil and gas (oil and gas).
Indonesian Foreign Minister Retno Marsudi in the Minister's Annual Press Statement Wednesday reiterated the importance of Africa for Indonesia's future.
She stated Indonesia's economic ties with African countries shall be closer.
One breakthrough is carried out, namely the holding of the Indonesia-Africa Forum (IAF) in Bali, April 2018. Within two days of organizing the IAF for the first time, a business deal with more than $ 586 million and Business Announcement was agreed to USD 1.3 billion.
After success with the IAF in 2018, the Indonesian government will open a new initiative in 2019. Indonesia will make several initiatives, including the Indonesia-Africa Infrastructure Dialogue.
The Indonesia-Africa Infrastructure Dialogue is scheduled to be held in August 2019. Cooperation in the infrastructure sector has great potential that can be sought in economic relations between Indonesia and African countries, including Sudan. (AT/Sj/P2)
Mi'raj News Agency (MINA)