Indo Defence 2018: KAI Wins Indonesian Air Force Deals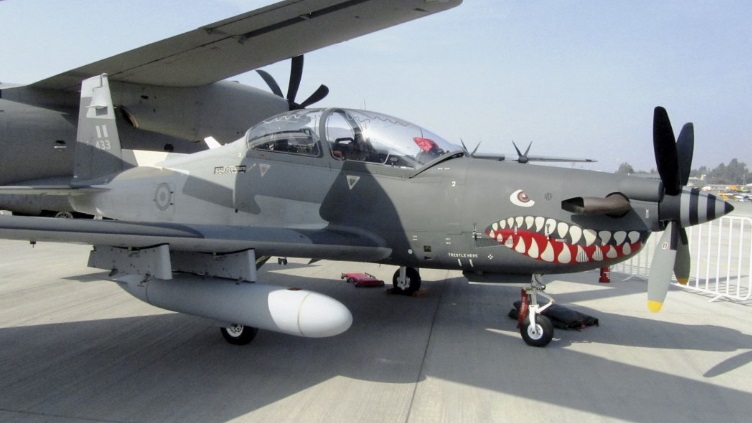 Jakarta, MINA — Seen here in Peruvian service, three additional KAI KT-1 trainer aircraft will be supplied to the Indonesian Air Force under a contract signed at Indo Defence 2018. IHS Jane;s Defence Weekly reportd.
Korea Aerospace Industries (KAI) has signed contracts with the Indonesian Air Force (Tentara Nasional Indonesia – Angkatan Udara: TNI-AU) to supply KT-1B Woong-Bee basic trainer aircraft and to upgrade capabilities on the service's T-50i Golden Eagle advanced jet trainer (AJT) aircraft.
The contracts – announced at the Indo Defence show in Jakarta on 8 November – are collectively worth about KRW100 billion (USD89 million) and feature the export of three KT-1B aircraft and a programme to fit radars and gun systems to the T-50i.
According to the terms of the deals, KAI will deliver three KT-1B aircraft within 28 months of contract signing and complete the GoldenJane's Defence Eagle upgrade within 25 months.
Excluding the new order, the TNI-AU has procured 19 KT-1B aircraft since 2003. The KT-1B is the TNI-AU version of the KT-1 basic trainer in service with the Republic of Korea Air Force (RoKAF). The KT-1B has some different avionics to the Korean version and is not fitted with a tactical air navigation (TACAN) system.
The TNI-AU also operates a fleet of 16 T-50i aircraft, which were delivered by KAI between September 2013 and January 2014. The aircraft, one of which crashed in December 2015, were procured under a USD400 million contract signed in 2011 to replace the TNI-AU's fleet of Hawk Mk 53s. (T/RS5/RS1)
Mi'raj Islamic News Agency (MINA)