TNI AU to Have Eight Fighter Squadrons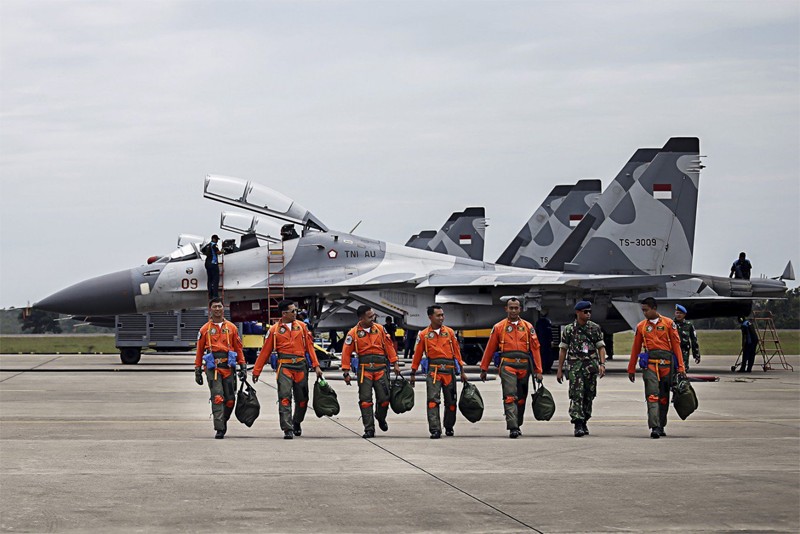 Jakarta, MINA — The Indonesian Air Force (TNI AU) will have eight squadrons of fighter jets by 2024, Antara News reported, citng the Air Force Chief of Staff, Marshal Yuyu Sutisna.
To face the increasingly complex duties in the future, the TNI AU would continue to develop and improve its strength, he told students of the Air Force Unit Command School (Sekkau) here on Thursday.
The ongoing 20-year plan to develop the TNI AU`s strength between 2005 and 2024 included the building up of eight squadrons of fighter jets, he said.
"Based on the plan for material strength, we expect to have eight squadrons of fighter jets. The squadrons will each have 16 fighter jets, with their preparedness averaging 80 per cent," he said.
The TNI AU would also build six squadrons of light, medium and heavy duty transport planes, each with 16 aircraft, Marshal Yuyu Sutisna said. These squadrons were aimed at supporting the mobility of troops and logistics in trouble spots, he added.
"When it comes to transport planes, the TNI AU will replace its C-1308s with IL-76/A-400/C-17, and has replaced F-27 Fokker/CN-235 with CN-295/C-27 Spartan," he said.   (T/RS5/RS1)
Mi'raj Islamic News Agency (MINA)