Imaamul Muslimin Reminds the Importance of Congregational Living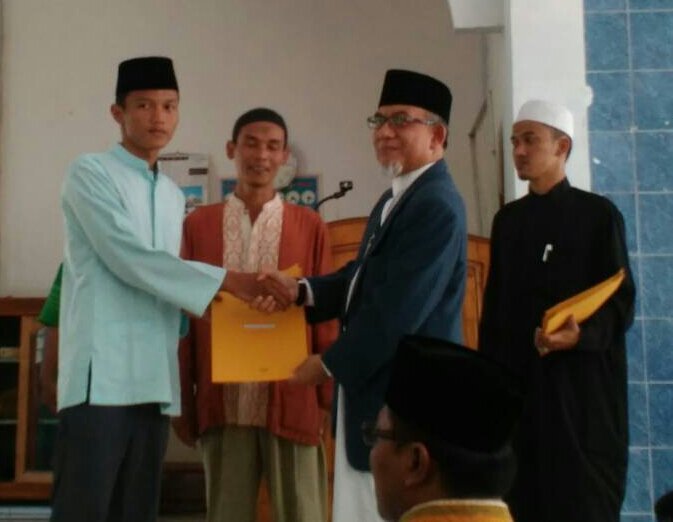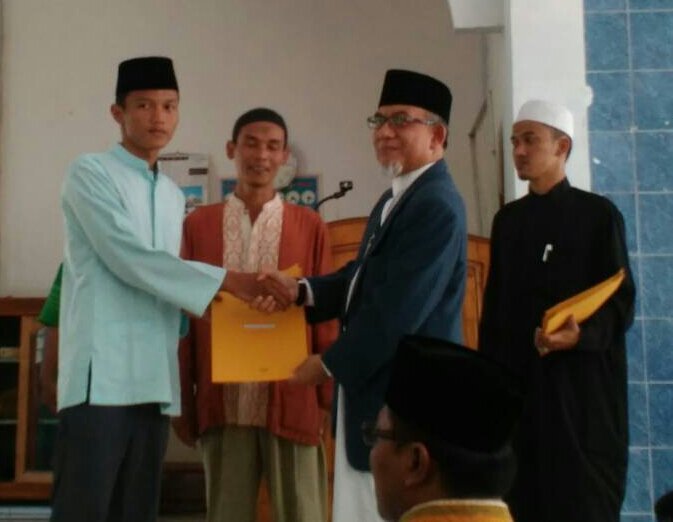 Jambi, 25 Rajab 1438/22 April 2017 (MINA) – .Imaamul Muslimin, Yakhsyallah Mansur has reminded the importance of congregation life or Al-Jamaah and the pain of division, and the wisdom of life in congregation.
"As Ahmad hadith narrated by Nu'man bin Basyir, Al-Jamaah is a grace and a division is adzab or Allah's punishment," said Imaam Yakhsyalah Mansur in the study program on Islam at Islamic Boarding School (Ponpes) Ma'had Tahfidz Al-Fatah  here , Sunday (4/23).
Islam is the only religion that calls for brotherhood and the realization of unity and condemns divisions and disputes. "Thus the Messenger of Allaah alaihi wa sallam as the bearer of Allah's Messengers always directs his followers to keep unity (Al-Jama'ah) and away from disputes and divisions (Al-Firqah)," Imaam said.
As for the wisdom of living in congregation, Imaam explains as an effort to realize a very important worship, manifesting affection and brotherhood, causing the descent of grace and blessings, getting a place in heaven, and saving from the temptations of Satan.
"Through life in  congregation affection and brotherhood between Muslims will materialize as perceived by the companions of the tribes of Aus and Khazraj. In the time of ignorance or Jahiliah era both tribes were always in hostile and even they often fought between them. But after converting to Islam they became brothers and loved each other, " said Imaam.
While the division of the Ummah is dangerous because it will lead to the loss of power, escape the responsibility of the prophet, resembles the polytheists, the loss of religion, and causes the death of ignorance.
"Whoever separates himself from Jama'ah an inch and then dies, his death is the death of Jahiliyah," said Imaam, quoting the hadith narrated by Bukhari and Muslim.
The Imam also explained that the split occurs as a result of a dispute (ikhtilaf). Al-Asfahani (d.502 H) distinguishes between tafarruq (split) and ikhtilaf (disputes). Tafarruq (division) will lead to separation and disunity, while the ikhtlaf (disputes) will lead to differences and inequalities.
"Therefore, tafarruq (split) in any form is prohibited by the Shari'a. Meanwhile ikhtilaf (disputes) some are forbidden and some are tolerated, "said Imaam.
Earlier, Imaam Yakhsyallah Mansur laid the foundation stone of the new class of Ponpes Al-Fatah Jambi and handed certificates to 14 santri memorizers of the Qur'an with a maximum of 30 juz memorization and at least 11 juz. (L/ R04/RS5)
Mi'raj Islamic News Agency (MINA)