Hijabs Hit New York Fashion Week Runway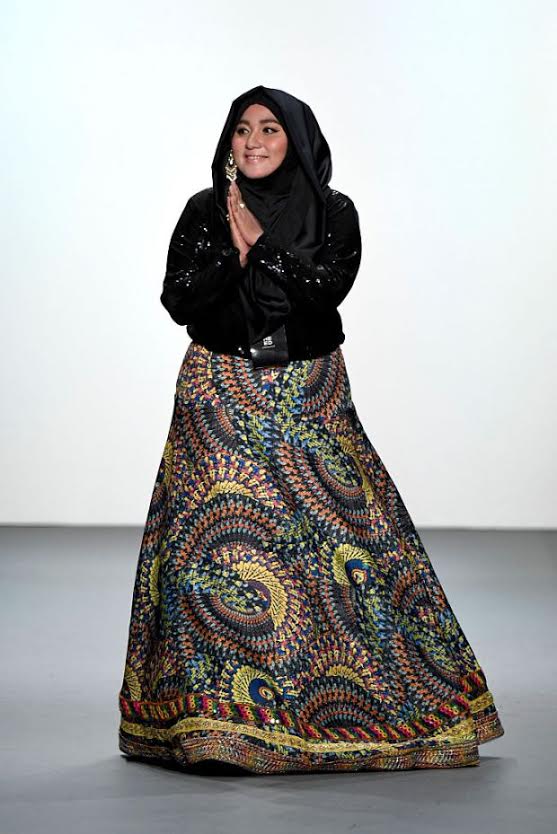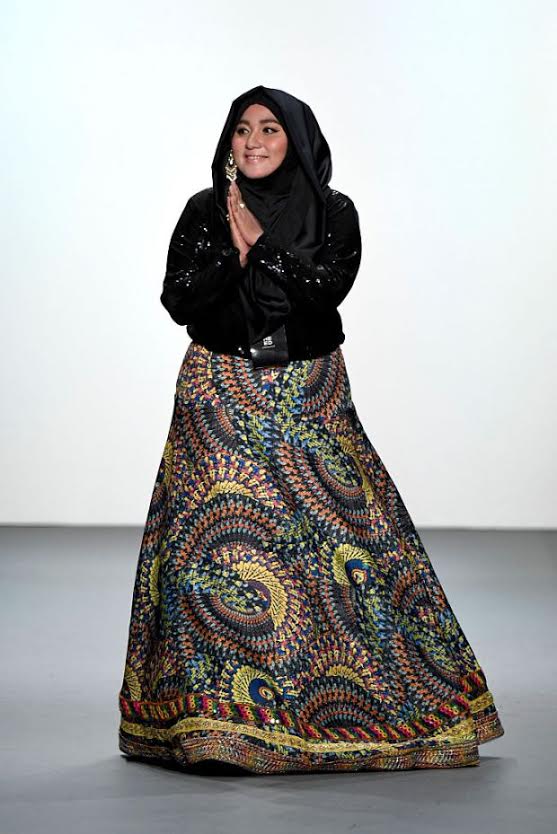 Anniesa Hasibuan takes a bow on the runway at the Anniesa Hasibuan during New York Fashion Week.
New York, 22 Jumadil Awwal 1438/19 February 2017 (MINA) – Indonesian fashion designer, Anniesa Hasibuan, is returning to the runway with her second New York Fashion Week collection. Once again, hijabs will be front and centre of her work, according to the UK Independent.
It's New York Fashion Week and that means the second collection for breakout Muslim fashion designer, Anniesa Hasibuan. Last year, Hasibuan became the first fashion designer to feature the hijab in her collection for New York Fashion week.
She's making history again this year by using only immigrants and second generation children of immigrants as models.
For the designer, however, her collection is more about answering the call from Muslim women who were looking for fashion industry representation, than it is a political response.
The red-hot designer was born in Jakarta, Indonesia, and opened her first boutique in 2015.
In Spring of that same year, she made her fashion debut in London and is now travelling to the US to introduce and showcase her game-changing collections.
Fast becoming new darling
So-called Islamic fashion is fast becoming the new darling of the industry and simply refers to fashion which acknowledges the Islamic view that some parts of the female body should remain modest.
In recent years, there has been an increasing demand from Muslim women who desire fashionable clothing that adheres to their beliefs.
Islamic fashion offers an important bridge between the world of consumer fashion and religion. It encourages the idea that Muslim women can be covered, if they so desire, and still be fashionable.
Breakthrough designers such as Anniesa Hasibuan are answering the demand by presenting the hijab as a religious component which can also be fashionable; modest yet beautiful.
Asked about the pairing of fashion and the hijab, Hasibuan has declared that "fashion is for everybody." Asked about her own creative perspective as a designer, she said "There is beauty in diversity and differences, something we should not be afraid of."
According to the same source, Somali-American model Halima Aden, is also breaking barriers. Last November the she participated in the Miss USA pageant, proudly sporting her hijab and modelling a burkini during the swimsuit portion of the competition.
In Yeezy Season 5, Kanye West cast the 19-year-old to make her runway debut during this year's fashion week. Aden is fast becoming an icon in the beauty industry. (T/RS05/RS01)
Mi'raj Islamic News Agency (MINA)