HAMAS AND ZIONIST OCCUPATION REGIME CLAIM VICTORY AS TRUCE ENDS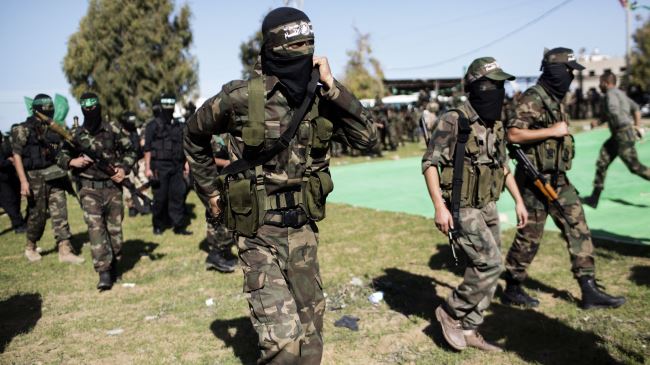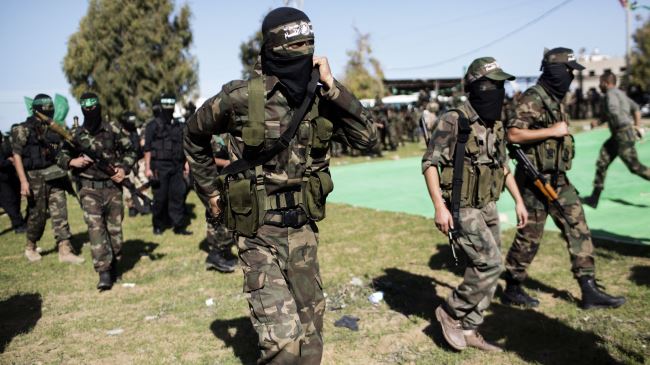 Ramallah, occupied West Bank,  14 Shawwal 1435/10 August 2014 (MINA) –  As the Gaza war passes the 30-day mark, more than 1,800 Palestinians and 67 Israelis, most of them soldiers, have been killed, leaving many to wonder how the fighting will end and if it will result in any strategic gains for Hamas or Israeli occupation regime.
Both seemed interested in halting the war, as evidenced by a 72-hour lull that began on Tuesday and indirect talks that were held in Egypt. But the truce was not extended, and Palestinian groups in Gaza fired at least twenty rockets into Israel during the first hour after it expired on Friday.
Talks in Cairo have apparently stalled, after the Israeli occupation regime delegation left, having refused to accede to some of the largest Palestinian demands, like the construction of a seaport in Gaza, Al Jazeera quoted by Mi'raj Islamic News Agency (MINA) as reporting, Sunday.
The top echelon of Hamas' leadership has so far managed to remain intact, surviving intense aerial, ground, and naval bombardment that has damaged or destroyed more than 30,000 homes in Gaza, as well as the coastal enclave's sole power and main sewage treatment plants. Many schools, mosques, and government buildings were levelled, and employment-generating industries were dealt severe blows that threaten to plunge the fragile economy further into crisis.
Hamas might be able to sell the war as a success to its constituents in military and strategic terms: The Palestinian faction managed to hold on to some of its rocket stock, and inflicted substantial Israeli military casualties, killing 64 soldiers in less than three weeks of ground fighting.
Palestinian fighters prove far more resilient
"Hamas' military gains can be divided into two categories: Palestinian fighters proved far more resilient than Israelis had expected, and the group managed to diminish Israel's prestige and power of deterrence," said Khalil Shaheen, an analyst with the Palestinian Centre for Policy Research.
At a press conference on Wednesday evening, Israeli Occupation Regime Prime Minister Benjamin Netanyahu also tried to sell the war as a clear victory for Israel. "The security situation of residents of [the south] is better, is safer than it was before the operation," he said.
Surveys and interviews over the past few days suggest that the Israeli public is not convinced, however. A poll released by Israel's Channel 2 on Sunday found that 73 percent of Israelis believe deterrence in Gaza has been "weakened" by the operation. Fifty-six percent opposed withdrawing ground troops this week. "We'll be back again," soldiers leaving Gaza told Yediot Aharonot.
Netanyahu himself is still polling well, and the ceasefire has temporarily silenced critics on the right. Foreign Minister Avigdor Lieberman, who last month called for a resumption of the occupation of the strip, now wants to hand it over to the United Nations – an organisation he has long demonised.
Talk of reoccupation ended last week after army officers gave a sobering presentation to the security cabinet. Taking over Gaza and clearing it would take five years, and kill hundreds of Israeli soldiers and thousands of Palestinian civilians, they said. Ministers rejected the plan, though with the end of the 72-hour truce some are again calling for "drastic" measures against Hamas. (T/E01/IR)
Mi'raj Islamic News Agency (MINA)