HAMAS CALLS FOR 'FITTING' PALESTINIAN RESPONSE TO DEADLY ARSON ATTACK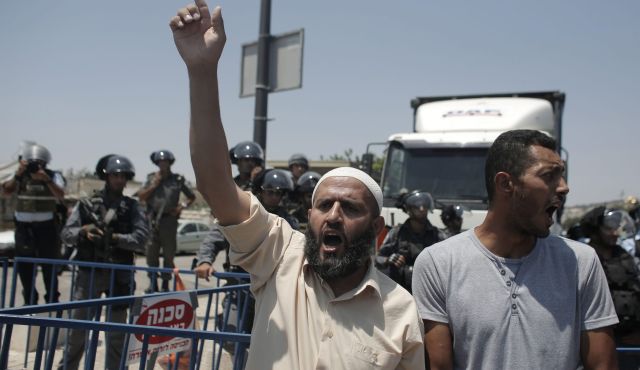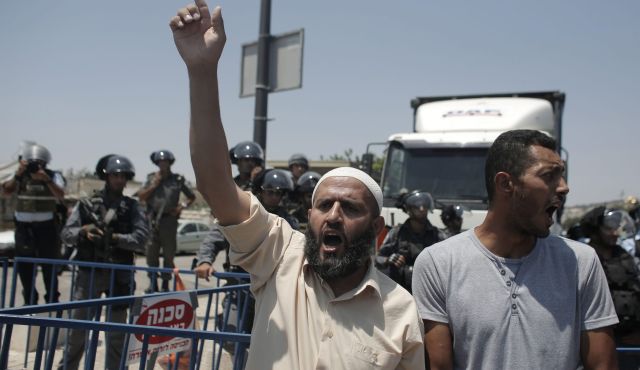 Al-Quds, 16 Shawal 1436/1 August 2015 (MINA) – Hamas blamed the Israeli government for a the deadly arson attack in Douma on Friday, and called for a "fitting response" from Palestinians.
"The torching of the house in Douma and the death of the baby is an unforgiveable crime," Hamas spokesman Husam Badran. "The Israeli government is responsible and the incident calls for a fitting response from the Palestinian people and the forces of resistance."
According to Badran, this crime turns Israeli soldiers and settlers into a legitimate target at any place, and at any time, Haaretz quoted by Mi'raj Islamic News Agency (MINA) as reporting.
Earlier on Friday, Palestinian President Mahmoud Abbas speaking at the Muqata in Ramallah, said the attack joins a list of other crimes committed by settlers and the Israeli government. "A government that encourages building in the settlements everywhere in the West Bank and East Jerusalem also encourages the settlers to carry out these crimes and every day we wake up to another crime by the settlers. These are war crimes and crimes against humanity, Abbas said, adding the Palestinians wouldn't let this pass without a response.
"We are preparing a file on the details of the crime and what happened before and we will go to the International Criminal Court in The Hague and nothing will stop us and I demand that the international community, and chiefly the U.S. to express a clear opinion on the matter.
"We cannot separate the barbaric attack that took place in Douma last night from the recent settlement approvals by the Israeli government," said Palestinian chief negotiator Saeb Erekat. "By continuing to approve settlements and incite against Palestinian presence … the Israeli government has paved the road for this brutal act. This is the consequence of a culture of hate funded and incentivized by the Israeli government and the impunity granted by the international community." (T/P011/R04)
Mi'raj Islamic News Agency (MINA)