GLOBAL HALAL MARKET EXPECTED TO JUMP NINE-FOLD TO $10 TRILLION BY 2030: STUDY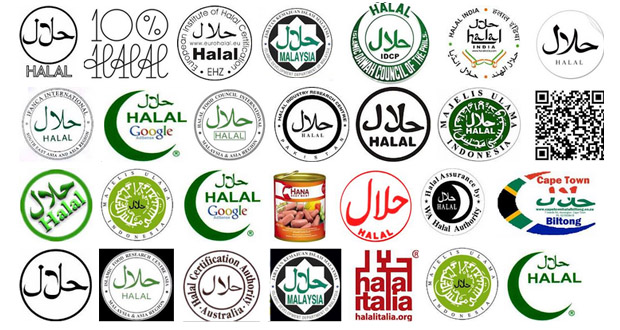 Kuala Lumpur, 23 Rabi'ul Awwal 1436/14 January 2015 (MINA) – The global halal market is expected to jump by nine-fold to reach $10 trillion in 2030 from its current level of $ 1 trillion, according to a recent study, which showed that the halal industry posted strong annual growth, amounted to $ 500 billion.
The study noted that the volume of global consumer market of halal products and services, including sectors such as food products, banking, medicines, manufacturing, cosmetics, logistics and tourism, will jump from their current level of $ 2 trillion to reach $ 6 trillion in 2020 and up to $ 10 trillion in 2030.
The study found that the main dynamics that drive the global halal food market is the increase in the world's Muslim population, the economic development in the Islamic countries, and the growing demand for halal food products in new European, Japanese, Indian and Chinese markets, International Islamic News Agency (IINA) quoted by Mi'raj Islamic News Agency (MINA) as reporting.
According to the study, the Asian countries consume approximately 63.3 percent of the world's halal trade, African countries consume nearly 24 percent, while European countries consume about 10.2 percent, compared to 2.5 percent for American countries.
Halal food industry is estimated to be growing by an annual rate of 17 percent, and it is projected to top $ 2 trillion in 2018, after being valued at $ 1.1 trillion in 2013.
Observers believe that this significant growth in halal trade has prompted many Islamic countries and institutions to adopt plans and form special committees to uncover the sources of such products.
They also adopted official seals to be affixed to all certificates confirming the safety and health of these products, as well as their compatibility with Sharia law, especially as the global markets have known a lot of cases of fraud and manipulation, relating to meat products and other foods with the aim of achieving special interests.
In order to transform the halal industry into a global economic power and to promote efforts to provide globally recognized halal certifications, Penang state, in Malaysia, will host on January 31, the Sixth International Halal Expo and Conference, which is expected to generate significant investment opportunities.
The conference will bring together, from across the globe, an elite group of experts, academics, investors, as well as all actors in the halal industry.(T/R05/P3)
Mi'raj Islamic News Agency (MINA)