Germany's Muslims Urge Solidarity after Mosque Attacks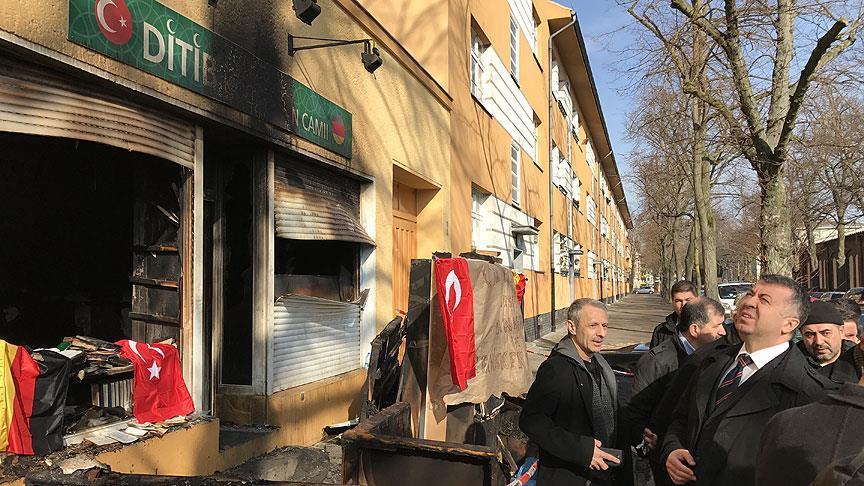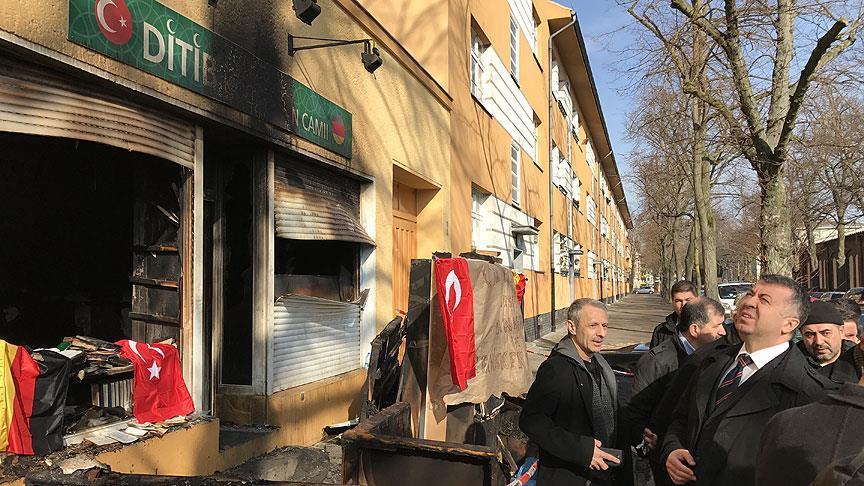 Berlin, MINA – Germany's Muslim organizations have called on all citizens to unite and speak up against the recent wave of violence targeting mosques across the country.
"For decades, Muslims have faced threats from far-right extremists. This threat situation has further exacerbated now by foreign terrorist groups," Anadolu Agency reported, citing representatives of largest Muslim organizations during a news conference in Berlin on Thursday.
At least 27 mosques in Germany were targeted in attacks in the first three months of this year, after the terrorist PYD/PKK group threatened to carry out violent acts to protest against Turkey's counterterrorism operation in northwestern Syria.
Aiman Mazyek, who chairs the Central Council of Muslims in Germany, underlined that no excuse could be made for such attacks.
"Irrespective of the motivations of the extremists, whether they are racially or religiously motivated, or nationalists, we should take a clear stance against these attacks," he said.
Mazyek warned that silence of society might further encourage extremists to continue their violence against mosques.
Terrorist PYD/PKK group and far-left organizations claimed responsibility for at least 11 acts against mosques, including arson attacks this month on mosques in Berlin and Ahlen.
Dr. Zekeriya Altug from the Turkish-Islamic Union for Religious Affairs, one of Germany's largest Muslim groups, regretted the lack of solidarity with the Muslim community.
"What we find missing is a clear and unambiguous condemnation of these outrageous acts by politicians and civil society leaders," he said.
Authorities urged to act
The PKK terrorist organization has been banned in Germany since 1993, but it remains active, with nearly 14,000 followers among the country's Kurdish immigrant population.
The PKK is listed as a terrorist organization by Turkey as well as the U.S. and the EU.
Altug called on German authorities to step up security for mosques and other Muslim institutions, amid growing threats from the PYD/PKK, far-left groups and the German neo-Nazi gangs.
Threats by far-right groups forced Central Council of Muslims in Germany this week to temporarily close its office in Cologne.
Germany, a country of 81.8 million people, has the second-largest Muslim population in Western Europe after France.
Among the country's nearly 4.7 million Muslims, 3 million are of Turkish origin.
Many of them are second or third-generations of Turkish families who migrated to Germany in the 1960s, and well integrated.
EU's largest economy witnessed growing Islamophobia in recent years triggered by a propaganda from far-right parties, which have exploited fears over the refugee crisis and terrorism.
Some 950 Muslims and Muslim institutions were attacked in 2017, according to the official figures.
At least 33 Muslims were injured in these attacks, which included assaults against Muslim women wearing headscarves and attacks against mosques. (T/RS5/RS1)
Mi'raj Islamic News Agency (MINA)