For the first time, London Decorated to Welcome Ramadan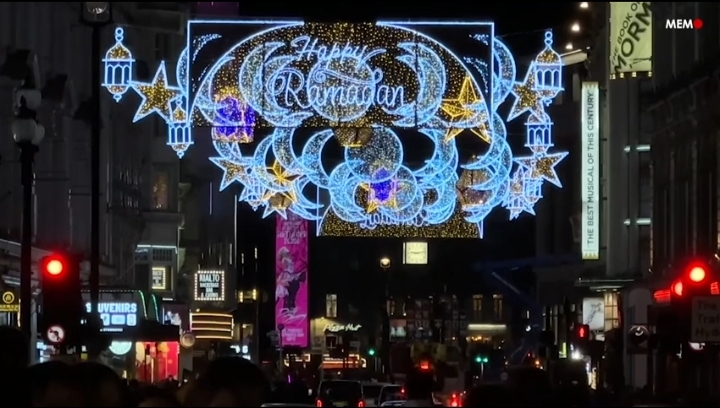 For the first time, the iconic West End in Central London, England is decorated to mark the holy month of Ramadan 1444 H/2023. (Photo: MEMO)
London, MINA – For the first time, the iconic West End in Central London, England, is decorated to mark the holy month of Ramadan 1444 H/2023.
As quoted from the Middle East Monitor on Sunday, London's Coventry street, which connects the city's two busiest squares Piccadilly and Leicester Square was illuminated with the message "Happy Ramadan" along with lights depicting the crescent moon and stars and traditional lanterns , fanoos which are commonly used to decorate roads in the Middle East for the month of fasting, especially in Egypt.
The West End is a popular shopping and tourist destination, so during Ramadan it's not uncommon to see a spike in tourists. The British media called it the "Ramadan Rush".
London also has the highest concentration of Muslims, with 15 percent of the capital's total population.
The historic decoration comes days after the Royal Mint, Britain's oldest company and official coin maker, announced it was issuing gold bars depicting the Kaaba, Islam's holiest site in Mecca. (T/RE1)
Mi'raj News Agency (MINA)