FLORIDA MOSQUE OFFERS FREE MEDICAL CARE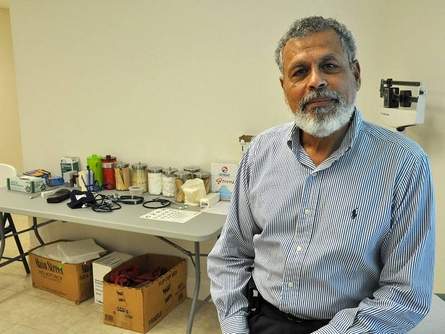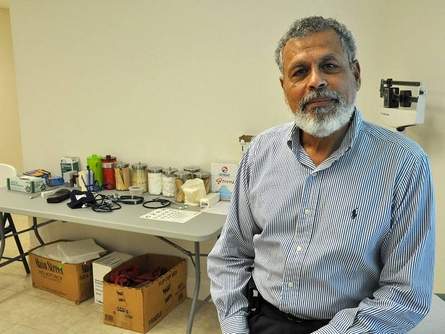 Florida, 7 Sya'ban 1436/25 May 2015 (MINA) – Giving back to the community, a Debary Islamic center in US southeastern Florida State has opened a free health clinic to offer medical services for uninsured and needy people in the area.
"We need to give back to the community," Masjid Maryam president, Riaz Quresshi said, On Islam quoted by Mi'raj Islamic News Agency (MINA) as reporting.
"One of the teachings of Islam is to serve almighty God is to serve humanity.
"This is one way of serving. There is a big medical need," he added.
Quresshi was speaking about the free clinic that was opened at the two-year-old Islamic Center of Deltona in Debary.
Inaugurated on Sunday, the clinic will have doctors who will be available to see patients for a month. The clinic will also offer lab services and prescription assistance.
Sunday's ribbon-cutting ceremony was followed by a barbecue.
For the mosque's 200 members, the free clinic is a way to correct misconceptions about Islam.
"We are blessed to be in America," Qureshi was quoted by News Journal Online.
"Here we live in peace. We have freedom of religion. We have peace and security and the United States of America has given us a lot."
Speaking during Friday's sermon, the mosque's president urged dozens of attendants to get ready for Ramadan by fasting in Sha`ban.
Addressing the diverse Muslims community of Debary, Qureshi said: "The Shiites and Sunnis come to pray together. People here are more educated and they want to live in peace."
Americans Muslims have launched similar initiatives across the country.
In 2010, a group of Ohio doctors opened the Noor Community Clinic, offering free medical check-ups and counseling for people without medical insurance or government help.
More than a decade since its establishment, University Muslim Medical Association (UMMA) is now serving about 16,000 US patients of all religious backgrounds.
In 1996, a group of American Muslim students, dissatisfied with the lack of Muslim involvement in solving America's social issues, launched the first full-time charitable clinic in the US.
The US is the world's richest nation but the only industrialized democracy that does not provide health care coverage to all of its citizens.
America spends more than double what Britain, France and Germany do per person on health care.
But it lags behind other countries in life expectancy and infant mortality, according to the Organization for Economic Cooperation and Development (OECD). (T/P006/R03)
Mi'raj Islamic News Agency (MINA)