US FIRM EXTENDS INVITE TO ISLAMIC SCHOLARS IN FAKE GULF HALAL FOOD CASE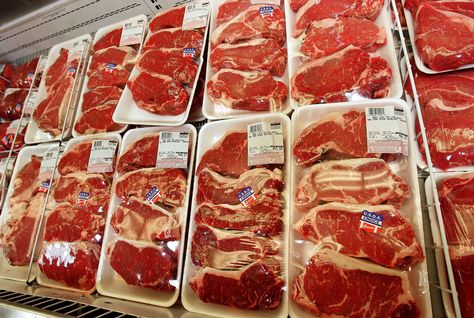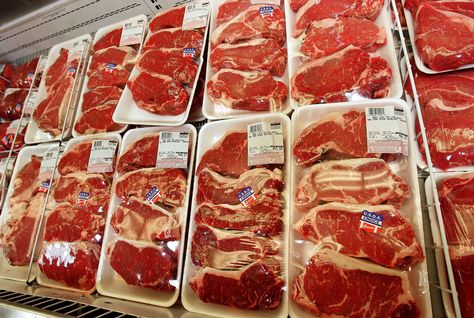 Washington, 21 Rabiul Awwal 1436/12 January 2015 (MINA) – A US-based food company accused of supplying beef to several Gulf countries that it falsely claimed was halal has extended an open invitation to Islamic scholars and official auditors in the Middle East to inspect its food process for Halal compliance.
Last month, it was reported that Midamar Corporation, based in Iowa, in Midwestern US, had been accused of supplying nearly $5 million worth of beef to Muslim customers in Malaysia, Kuwait and the UAE. Arabian Business.com quoted by Mi'raj Islamic News Agency (MINA) as reporting, Monday.
Directors of the company, named as brothers Jalel and Yahya 'Bill' Aossey, have been charged by US federal prosecutors with nearly 100 counts of conspiring to make and use false statements and documents, sell misbranded meat and commit mail and wire fraud.
The company issued a strong denial of the allegations on its website in December and has now issued the invitation in a bid to clear its name.
It said in a statement: "Recent news reports falsely claim that the company sold millions of dollars in meat to the GCC countries, which allegedly did not follow Halal practices.
"Company directors do not accept these allegations that have been made without fully considering the context and diversity of Halal market."
It added: It would be irrational, immoral, and counterproductive for a company like Midamar, which only produces Halal food for sale in the US and for export, to decide to produce and sell non Halal food to Halal consumers.
"This is an industry where companies must guard the Halal integrity of their brand, thereby earning the trust and confidence of Halal consumers. Midamar has been aware of this fact and has acted accordingly for 40 years."
Midamar said it has extended an open invitation to Islamic scholars and designated community leaders in the US, Asia, Middle East, and GCC countries.
Official auditors and community leaders are invited to visit Halal facilities in the USA and witness Midamar processes for themselves. Midamar said it will "engage in discussion on the true nature of the US Halal industry, its practices, challenges and opportunities".
Prosecutors claimed the beef came from a supplier that used bolt stunning to kill cattle and the labels were removed by employees to cover up the real source of the meat. (T/P002/P3)
Mi'raj Islamic News Agency (MINA)