FIRING ZONE USED TO EXPAND SETTLEMENTS, DEMOLISH PALESTINIAN HOMES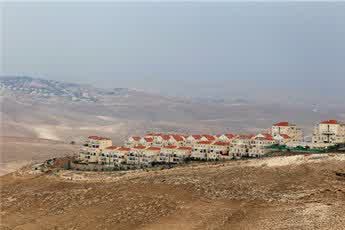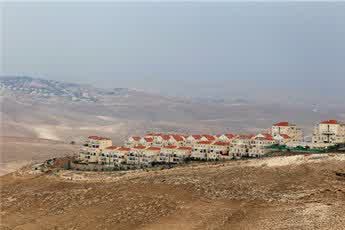 Tel Aviv, 18 Jumadil Awwal 1436/9 March 2015 (MINA) –  Israeli forces continue to demolish Palestinian homes in the Jordan Valley in spite of an order signed in January indicating that the homes no longer lie in an army firing zone, reports Israeli news source Haaretz.
The order, signed by GOC Central Command Maj. Gen. Nitzan Alon on Jan. 18, reduced the size of Firing Zone 912 in the Jordan Valley.
Originally spanning from the settlement of Maale Adumim east of Jerusalem to the Dead Sea and to Umm Daraj in the south, the area was declared a firing zone over 40 years ago, and used regularly by Israeli armed forces for training, Ma'an News Agency quoted by Mi'raj Islamic News Agency (MINA) as reporting.
Such designation is used as legitimization by Israeli authorities to demolish Palestinian homes or build on Palestinian land that falls within the zone. The reduction of the size of Firing Zone 912 has not stopped the expansion of settlements in the area, however.
According to the Israeli news source, a "master plan" is in the works to utilize land in the firing zone for expanding nearby settlements. As a result, Palestinian homes in the zone have been demolished, and Palestinians living in the area have not been able to obtain building permits.
"There is a master plan for the area that earmarks it for the construction of dozens of housing units to expand Maale Adumim. Work has already begun in the area and a sign has been erected announcing the construction of 88 units in the area, called Nofei Adumim."
Central Command's operations officer Col. Einav Shalev indicated the use of firing zones in forcing Palestinians to leave the area during an address to a subcommittee of the Knesset Foreign Affairs and Defense Committee, according to Haaretz.
"Shalev said it was important to retain the firing zones at their full size, and that one of the main reasons the army trains in the Jordan Valley is because of the effect it has on 'anyone who saw the last division exercise, with fighter jets, helicopters and tanks firing.' Shalev told the committee that the sight of armored battle vehicles and thousands of soldiers marching makes people 'move aside.'
"Shalev added: 'There are places where we have thinned out the amount of training significantly, and small weeds have grown there. This is one of the reasons that we, as a military system, bring down much of the training to the Jordan Valley.'"
The Jordan Valley accounts for nearly a third of the land in the occupied West Bank, although 90 percent of it is designated as "Area C" meaning it is under full Israeli control and Palestinian use of the land is severely restricted.
Aside from the land taken up by 39 Israeli settlements and nine illegal outposts, huge swathes of territory have been declared military firing zones and therefore off-limits to Palestinians. (T/P010/P3)
Mi'raj Islamic News Agency (MINA)