FILIPINO MUSLIM PRINCESS VYING FOR MRS. UNIVERSE CROWN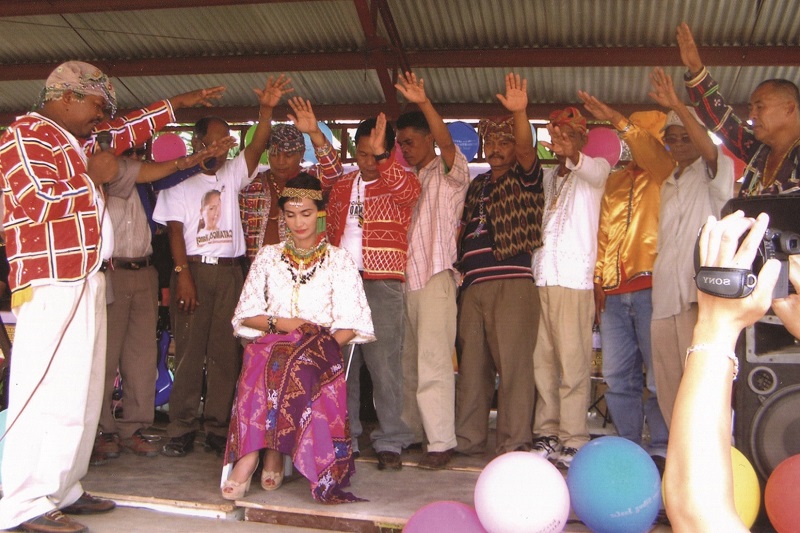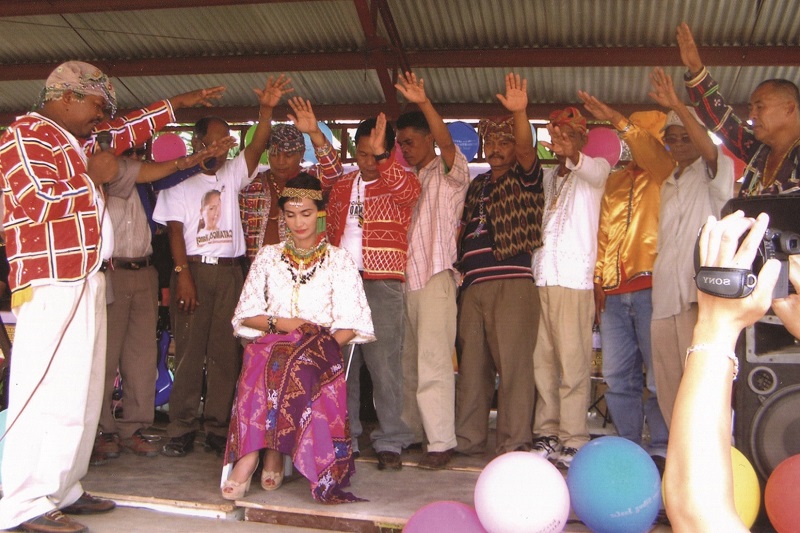 Mindanao, Philippines, 4 Dzulqa'dah 1436/19 August 2015 (MIINA) – A Filipino Muslim princess, who is a champion of indigenous people' rights, is vying for the Mrs. Universe crown for her work in philanthropy and human rights in Southeast Asia, according to media reports.
Holding the title of dayang-dayang, which means princess of the Tausugs, Jay Angelique Jaafar Wang, or Allie, was chosen by Megastar Productions to compete in Mrs. Universe, a global pageant and forum for women working in philanthropy and human rights.
The 45-year-old Allie is the United Nations Habitat permanent official representative for indigenous peoples' issues, according to  IINA reports received by Mi'raj Islamic News Agency (MINA).
She is also the current Mrs. Southeast Asia, a beauty queen title given to a married woman whose advocacy is violence against women and children.
Four years ago, the Muslim beauty queen was named successor of her uncle late Rep. Joseph Sibug and was given the title "Grand Bae" of the Manobo tribe.
Meanwhile, the Muslim princess was elected president of the Philippine organization of united tribal initiatives Inc. "The problem is that the government can't develop these lands because there is no budget," Allie, told Inquirer.net on Tuesday. "The Indigenous People's Rights Acts was created to protect them and the environment. My vision is to put up a resource base economy, that is, to have a master plan for their lands which will include an industrial park, economic zone, school and agriculture."
During her daily visits to indigenous people, the princess discussed problems that face the Philippine tribal community, including education, poor nutrition and lack of medical facilities.
"Doles do not solve the problem. Education is needed to raise their dignity and improve their plight," says Allie.
Mindanao, the birthplace of Islam in the Philippines, is home to more than 5 million Muslims.  Muslims make up nearly 8 percent of the total population in the Philippines, which Islam reached in the 13th century about 200 years before Christianity. (T/P007/RO6)
Mi'raj Islamic News Agency (MINA)