Erdogan Slams EU Visa Benchmark Change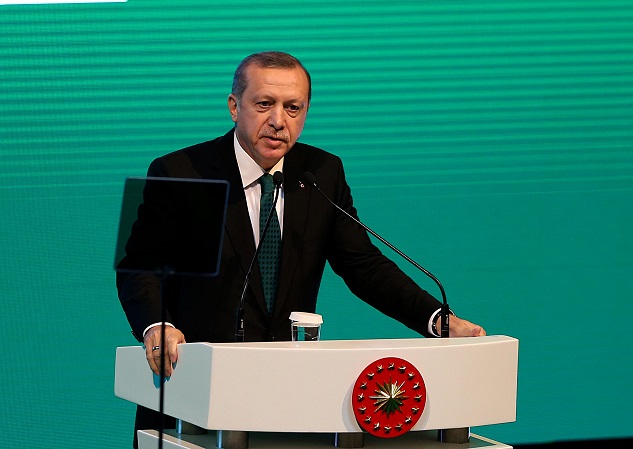 Ankara, 29 Rajab 1437/7 May 2016 (MINA) – Turkish President Recep Tayyip Erdogan has criticized one of the European Union requirements regarding visa freedom for Turkish citizens.
Among five remaining benchmarks for Turkey to address, the EU demanded a change in Ankara's legislation on terrorism in exchange for visa liberalization for Turkish citizens.
"We will go our way; you go yours," he said, addressing a local rally in Istanbul on Friday. "The EU is telling us to change our law on combatting terrorism. [They] are allowing terrorists to raise tents and then [they] come with requirements. "
Erdogan was referring to a controversial tent raised in March by PKK supporters near the European Council building in Brussels. PKK is declared a terrorist organization by the EU, the U.S. and Turkey.
His comments come two days after the European Commission proposed visa-free travel for Turks.
The 28-nation bloc's executive body said Turkey has five remaining benchmarks, out of an initial 72, to fulfill before the European Parliament is set to vote on whether nearly 80 million Turkish citizens will be able to travel freely in the Schengen borderless zone.
The five remaining benchmarks touch on issues including: measures to prevent corruption, data protection in line with EU standards, cooperation with EU's law enforcement agency Europol, judicial cooperation on criminal matters with all EU member states and "revising the legislation and practices on terrorism in line with European standards".
Erdogan also commented on Turkish Prime Minister Ahmet Davutoglu stepping down from his post. He said that he hoped the decision would be beneficial for everyone and thanked Davutoglu for his services while in office.
"Our nation does not forget those who serve this country. I believe Davutoglu has an exceptional place in the hearts of our people," Erdogan said.
Davutoglu said on Thursday that he would step down after an extraordinary party meeting on May 22 and not to be a candidate for the party chairmanship again. He has been a member of Turkey's ruling Justice and Development (AK) Party since 2002 and has led it since August 2014.
The party held its last extraordinary congress in August 2014, when Davutoglu replaced Erdogan as prime minister after Erdogan was elected president. (T/P002/R04)
Mi'raj Islamic News Agency (MINA)