ERDOGAN DENOUNCES OBAMA FOR SILENCE ON CHAPEL HILL MURDERS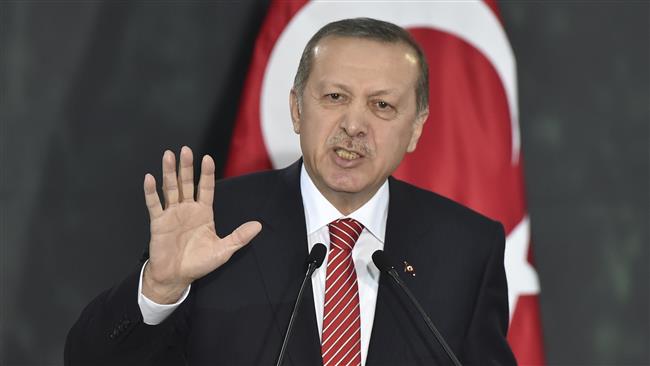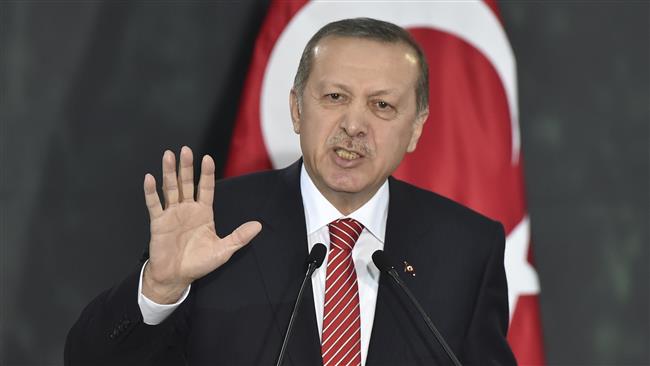 Ankara, 23 Rabi'ul Akhir 1436/13 February 2015 (MINA) – Turkish President Recep Tayyip Erdogan has denounced US President Barack Obama over inaction in respect to the recent murder of three young Muslims in the US.
In a Thursday press conference with his Mexican counterpart Enrique Pena Nieto in Mexico City, Erdogan condemned the murders and asked why Obama, Vice President Joe Biden and Secretary of State John Kerry do not take a position against the killings, Press Tv quoted by Mi'raj Islamic News Agency (MINA) as reporting
"If you stay silent when faced with an incident like this, and don't make a statement, the world will stay silent towards you," Erdogan said.
Deah Shaddy Barakat, 23, his wife Yusor Mohammad Abu-Salha, 21, and her sister Razan Mohammad Abu-Salha, 19, were killed on Tuesday after a gunman shot them in the head in an apartment in Chapel Hill, North Carolina. Police has arrested the shooter, identified as Craig Stephen Hicks.
Hate Crime
The father of the two female victims, Mohammad Abu-Salha, has said that the killings were motivated by hatred against Muslims.
Police said they were examining whether the murders were religiously motivated, but stressed that initial investigations indicated that a dispute between Hicks and his victims over parking spaces led to the killings.
Abu-Salha has said, however, that, "This was not a dispute over a parking space; this was a hate crime.
"This man had picked on my daughter and her husband a couple of times before, and he talked with them with his gun in his belt," he added.
The fatal shootings have caused outrage among Muslims all over the world. Many claim the incident would have gained more attention if the attacker had been a Muslim and the victims were non-Muslim whites.
On Wednesday, about 4,000 people gathered at the University of North Carolina at Chapel Hill to mourn the deaths of the students.
More vigils are planned in Washington, DC, New Jersey, California, Texas, Michigan, Florida and Charlotte, North Carolina. (T/P011/P3)
Mi'raj Islamic News Agency (MINA)