EGYPT BANS GAZANS FROM GOING TO NEIGHBORING COUNTRIES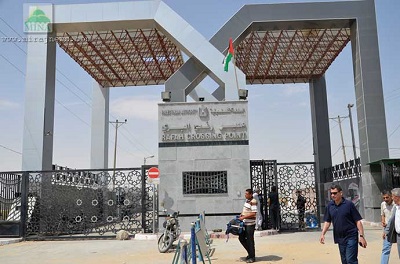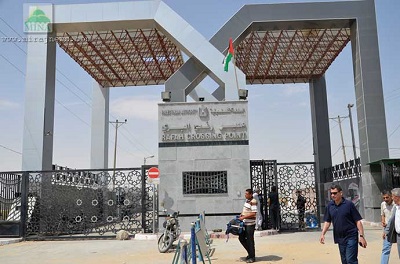 Gaza, 25 Dzulqa'dah 1435/20 September 2014 (MINA) – Ismail Abu Jabbain, Director of Egypt's Travel Registration Unit said on Saturday that Egypt banned Gazans going to neighboring countries and southeast Asia.
"Egypt bans the residents to travel to the following countries: Algeria, Turkey, Iran, Qatar, Libya and Malaysia," Ismail Abu Jabbain said in his official statement.
Abu Jabbain explained, Egypt also banned Gaza students enrolled in research institutions travelling to Egypt.
Abu Jabbain also stated, Egypt would allow the Gazans to cross Rafah border with some criteria. They were people who extend residence license, patients who need treatment and people with urgent interest. Egypt would apply the policy after service for hajj pilgrims from Gaza completed.
Rafah border became main route for people from Gaza who will be traveling. Egyptian authority has been guarding the border tightly since 2006 after Hamas won the elections in Palestine.
When Muhammad Morsi became president of Egypt, Morsi opened Rafah border for 7 days a week. The Gazans could enter and exit the Gaza Strip easily.
After Morsi was overthrown, Egyptian authority opened the Rafah border only three days in two weeks. They also prohibit certain people with tight requirements.
According to agreement between Palestine and Israel after Israeli attack in Gaza for 51 days, All borders in Gaza would be opened including Rafah. It would facilitate Gazans crossing the border.
However, the agreement has not been implemented completely. Many Gazans could not cross the Rafah border. (L/K01/P009/Pe)
Mi'raj Islamic News Agency (MINA)