SECOND EDITION OF GLOBAL ISLAMIC ECONOMY SUMMIT SET TO ADDRESS KEY GROWTH DRIVERS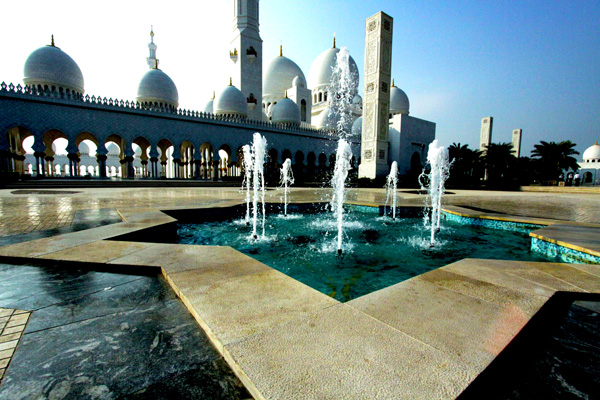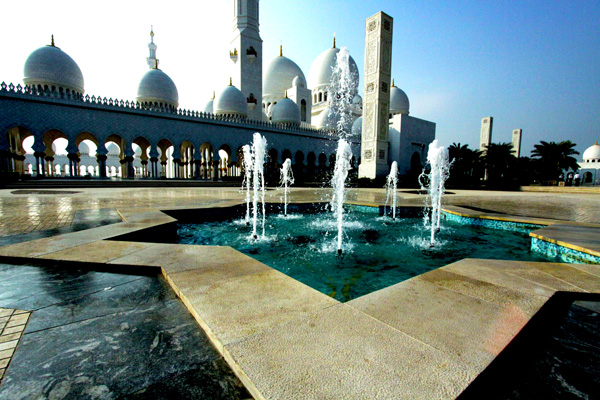 Dubai, 12 Dzulqa'dah 1436/27 Agustus 2015 (MINA) –  Following on from its inaugural edition in 2013, the 2015 Global Islamic Economy Summit (GIES), organized by the Dubai Chamber, the Dubai Islamic Economy Development Centre (DIEDC) and Thomson Reuters, is set to gather over 2,000 policymakers, thinkers and business leaders on 5 and 6 October, 2015 to build a roadmap capitalizing on the opportunities within the growing global Islamic economy.
Under the patronage of His Highness Sheikh Mohammed bin Rashid Al Maktoum, Vice President and Prime Minister of the UAE and Ruler of Dubai, the summit will feature more than 60 international speakers across 15 sessions, offering comprehensive insights on seven core "pillars" within the Islamic economy: Islamic Finance, Halal Industry, Family Tourism, Islamic Knowledge, Islamic Arts and Design, Islamic Digital Economy, and Islamic Standards, Aquila Style quoted by Mi'raj Islamic News Agency (MINA).
The insights shared during the first edition of the summit in 2013, recognizing the potential of the Islamic economy to drive global growth for years to come, and the key findings of GIES roundtables held last year have contributed positively in the build up to this year's summit. GIES 2015 aims to take forward the ideas brought to table in the last two years, supported by sound statistics emerging from Thomson Reuters ' research reports, and launch innovative initiatives that address gaps in the needs of consumers of Islamic products and services around the world.
Amongst other highlights, winners of the ongoing Innovation 4 Impact competition – organized in partnership with Dubai Silicon Oasis Authority – will be announced at the summit, whose business propositions will serve to enhance the digital technology landscape for a Muslim audience. The competition, unlike any other platform available in the Middle East, will effectively serve as an incubator for SMEs across the world that aim to serve the Islamic economy with their innovations. The incubation services that will be awarded to the winner of the competition, worth over $10,000, will support them in establishing a presence in Dubai and bringing their idea to fruition.
Islamic Art and Fashion, a niche industry witnessing growing popularity outside of the Middle East region as well, will be highlighted through an exhibition at the venue.
Moreover, and as in the past edition of the summit and last year's roundtables, the Islamic Economy Awards will recognize initiatives and ideas pertaining to eight key categories that have served to enhance bilateral trade and investment relations between Islamic nations. Additionally, the 'Lifetime Achievement Award' will be given to a business leader for outstanding contributions to the Islamic Economy. The awards will be under the guidance of Sheikh Hamdan Bin Mohammed bin Rashid Al Maktoum, the Crown Prince of Dubai.
Majid Saif Al Ghurair, Chairman of Dubai Chamber , said: "Dubai has played a central role in the growth story of the Global Islamic Economy and we are convening top business minds and enterprising young individuals to hear from them new ideas and insights that can positively shape the industry further."
Abdulla Mohammed Al Awar, CEO of Dubai Islamic Economy Development Centre , added: "The summit is designed to give a full picture of the Islamic Economy with a focus on the breadth of sectors underpinning the phenomenal growth and highlight the impact of trends that we all contribute towards in our everyday lives."
Nadim Najjar, Managing Director of Thomson Reuters , Middle East and North Africa, commented: "We have assembled two days of programming for delegates attending GIES 2015 which will explore how the Islamic economy is having an increasing effect at the global level, and how it presents viable solutions well beyond the typical sectors of banking and finance." (T/P010/RO6)
Mi'raj Islamic News Agency (MINA)