Dozens of Israeli Settlers Storm Al-Aqsa Mosque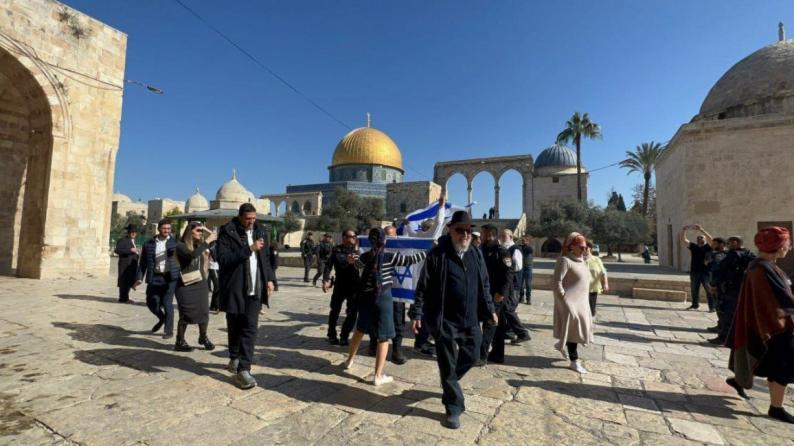 Dozens of Israeli Settlers Storm Al-Aqsa Mosque (photo: M Shaaban/MINA)
Jerusalem, MINA – Dozens of Israeli settlers stormed the blessed Al-Aqsa Mosque, from the Mughrabi Gate today, Monday, January 23, under the protection of the Israeli occupation police.
During their storming, the extremist settlers raised the Israeli flag inside the courtyards of the blessed Al-Aqsa Mosque.
The Deputy Director General of the Awqaf in Jerusalem, Najeh Bakirat, said that raising the "Israeli flag" and repeating the collective "epic prostration" by the settlers inside Al-Aqsa is a very dangerous event.
He added that the occupation government headed by Benjamin Netanyahu gave the green light to the settlers to transfer all the Jewish biblical symbols to the Al-Aqsa Mosque and deal with it as its their own.
During their storm, settlers performed "epic prostration" at Al-Qattanin Gate, one of the Al-Aqsa Gates, and provocative dances, rituals and Talmudic prayers on the outer side of Al-Silsilah Gate.
This moring, 216 settlers stormed Al-Aqsa Mosque, from the Mughrabi Gate, under high protection from the Israeli occupation forces.