DIYANET: SECULARISM DAMAGES RELIGIOUS LIFE IN TURKEY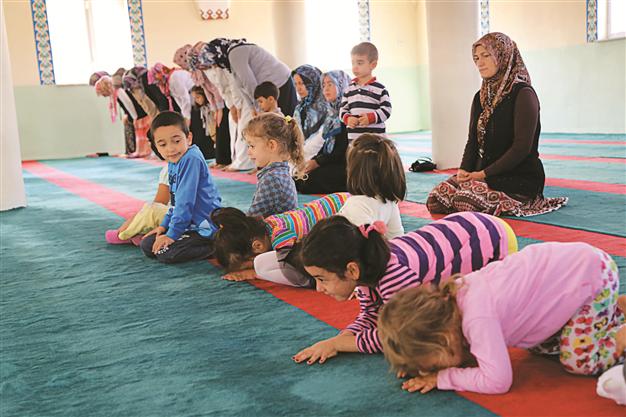 Ankara, 17 Safar 1436/10 December 2014 (MINA) – Globalization and secularism have "changed and damaged" religious life in Turkish society, a senior official from the Directorate General of Religious Affairs (Diyanet) has said, citing a recent survey about religion in Turkey.
"People's loyalty to religion is high. But it should be expressed that different curriculums and education systems, the pressures of secularism, and particularly the globalization that Turkey is experiencing, has changed and damaged the details of society's religious life," Necdet Subaşı, the head of the Diyanet's Strategy Development Department, told the "5th Religion Council" in Ankara.
"The data confirms this. Some 67.5 percent of Turkish society says it is 'very sensitive in religious matters,' while the rest are confused and have a destination problem," said Subaşı, citing a recent survey conducted by the Turkish Statistical Institute (TÜİK) for Diyanet. Hurriyet Daily News quoted by Mi'raj Islamic News Agency (MINA) as reporting on Wednesday (10/12).
The survey, titled the "Religious Life Survey," gave conflicting results about religious behavior in the country.
An overwhelming majority of respondents, 99.2 percent, described themselves as Muslim, while 98.7 percent of respondents believe that Allah exists.
The survey also revealed that 42.5 percent of respondents said they prayed five times a day, while 6.6 percent said they had made a pilgrimage to Mecca.
Ten percent of respondents said it is "not a sin to drink alcohol without getting drunk."
Some 64 percent of respondents said religion is "the reference in their lives."
Meanwhile, 71.6 percent of women respondents said they wore a headscarf outside their home, while 20.8 percent of respondents said they read the Quran every day.
Around 40 percent of respondents said they approved of interest, a practice that is forbidden in orthodox Islam. Some 21.3 percent said it is OK to pay a debt by taking a low-interest loan from a bank.
"This response [approving the taking or paying of interest] shows that the facts written in the book [the Quran] are shaken," said Subaşı.
He criticized families for failing to correctly teach religious rules to their children, the media added.
"We learn about religious life between the ages of six and 10. Parents [have the responsibility to] teach children about the religious life," Subaşı said.
He expressed concern that only half of respondents agreed that "the most important criteria of being pious are faith and worship."
"In addition, 17 percent of respondents say that people who do good things in life will go to heaven even if they do not believe in the Prophet Muhammad, while 12 percent say they do not have any idea about this subject," said Subaşı.
However, the fact that some 90 percent say they regret it when they do a sinful act is "very important," he added.
"This means that people are searching for the truth," Subaşı said. (T/P011/R04)
Mi'raj Islamic News Agency (MINA)