UN DENOUNCES ISRAELI POLICIES AGAINST PALESTINIANS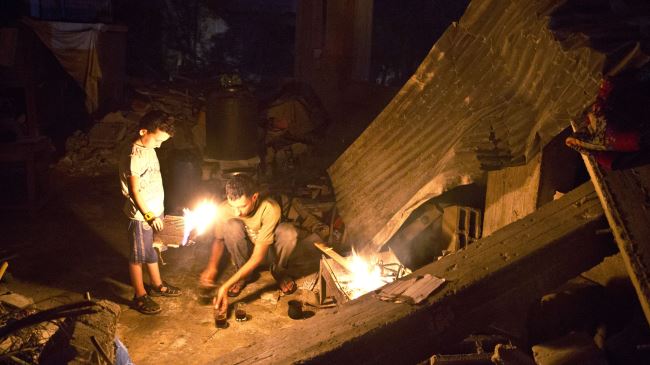 New York, 9 Dzulqa'dah 1435 /4 September 2014 (MINA) – The United Nations has decried the Israeli regime for policies that nip economic growth in the beleaguered Gaza Strip, including a seven-year-old siege.
"Even before the latest military operations, Gaza's local economy was in a state of total collapse, chiefly because of the accumulated impact of a tightly maintained seven-year blockade and two previous devastating Israeli military operations in November 2012 and December 2008,"
The UN Conference on Trade and Development (UNCTAD) said in a report on Wednesday, according to Press TV reports quoted by Mi'raj Islamic News Agency (MINA), Thursday.
According to the report, which was issued more than a week after the Israelis and Palestinians reached a truce that ended 50 days of offensive against Gaza, gross domestic product (GDP) growth slowed from 5.9 percent in 2012 to 1.5 percent in 2013.
Gaza also has a 36-percent unemployment rate while 22 percent of those in the occupied West Bank are jobless. Only a quarter of Palestinian households have reliable access to food.
The UNCTAD also slammed Israel for violating Palestinians' rights in the West Bank, including blocking their access to farmland, irrigation water, stone quarries and minerals.
Hundreds of Palestinians are also displaced every year in the West Bank after Tel Aviv destroys their buildings, the UNCTAD said.
The latest Israeli war ended on August 26 by an Egyptian-brokered truce, which took effect after Cairo negotiations.
The deal stipulates the ease of Israel's blockade as well as the provision of a guarantee that Palestinian demands will be met.
Israeli warplanes and tanks started pounding the blockaded enclave in early July, inflicting heavy losses on the Palestinian land.
Almost 2,140 Palestinians, mostly civilians, including women, children and the elderly, were killed in 50 days of the Israeli onslaught on Gaza. Around 11,000 others were injured.
Tel Aviv says 69 Israelis were killed in the conflict, but Hamas puts the number at much higher. (T/P002/P3)
Mi'raj Islamic News Agency (MINA)