CHRISTIAN & MUSLIM REFUGEES SHOULD BE KEPT APART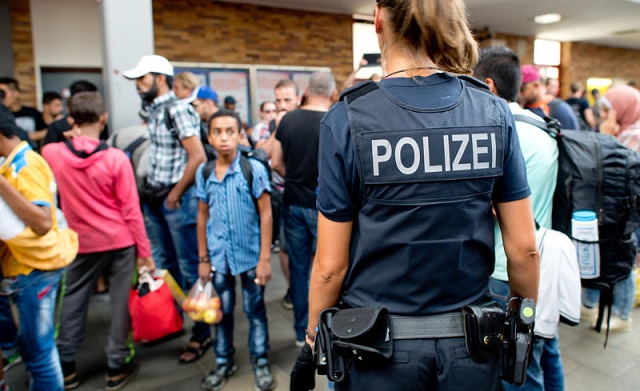 Berlin, 16 Dzulhijjah 1436/29 September 2015 (MINA) – German police have recommended Muslim and Christian refugees be kept apart amid rising tensions and growing acts of violence at asylum seeker centres.
The deputy head of Germany's police union, Jorg Radek, made the comments after a series of attacks on Christian refugees at shelters for refugees, World Bulletin quoted by Mi'raj Islamic News Agency (MINA) as reporting.
"I think housing separated according to religion makes perfect sense," he said.
Fourteen people were injured on Sunday at the asylum seeker centre in Kassel-Calden, north Germany, after clashes broke out over a dispute at the canteen between two groups of refugees. A second incident took place later in the day too, when a group of 70 refugees clashed with 300 others.
And in the eastern city of Leipzig last week there was a fight between around 200 Syrian and Afghan refugees at a temporary shelter, which saw table legs and slats used as weapons.
"Our officials are increasingly being called to confrontations in refugee homes," Radek said.
"When there are 4,000 people in a home which only actually has places for 750, this confinement then leads to aggression where even a tiny thing like the corridor to the toilet can lead to violence."
German MPs have called for the authorities to afford better protection for Christian, Yazidi and other religious minorities in bulging asylum seeker registration centres.
Germany is expected to receive 800,000 asylum seeker applications by the end of 2015, although this figure may end up topping one million.
Amid Europe's most serious refugee crisis since World War II, German Chancellor Angela Merkel decided earlier this year to open the doors to people seeking asylum.
While there were many early instances of Germans welcoming refugees, the atmosphere has now cooled and Merkel's approval ratings have taken a hit.
Merkel, who has been chancellor since 2005, has seen her usually high ratings dip, with the German leader now sitting in fourth place among voters. (T/P006/RO7)
Mi'raj Islamic News Agency (MINA)