CHINESE AUTHORITIES BAN MUSLIM NAMES FOR UYGHURS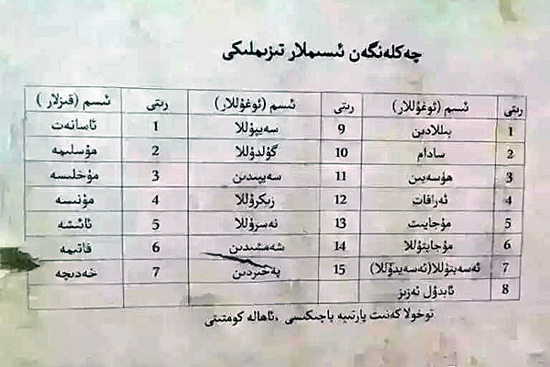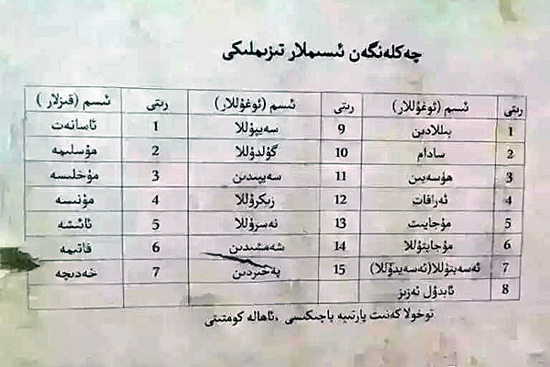 Xinjiang, 13 Dzulhijjah 1436/27 September 2015 (MINA) – Chinese authorities have clamped down on Muslims in the troubled region of Xinjiang China. Officials issued a ban on 22 Muslim names among Uyghur residents in a bid to discourage extremism. Parents have been issued with a warning that children will be banned from school unless their parents change them, according to local police and residents.
A Uyghur woman, Turakhan, who lives in a suburban village county in Hoten (Hetian) prefecture told RFA's Uyghur Service on Wednesday that the village chief and police had issued a notice regarding "the list of forbidden Muslim names." World Bulletin quoted by Mi'raj Islamic News Agency (MINA) as reporting.
"My daughter's name is Muslime, so the village police came to our house and told us that we must change our daughter's name as soon as possible," she said. "The police explained to us that a name such as Muslime was officially forbidden. Under such circumstances, we were forced to change our daughter's name."
The police also told Turakhan, "It is the decision of the township and village authorities. Don't ask any foolish questions."
Turakhan later learned that authorities banned children whose parents did not change their names from attending kindergarten and elementary school, she said.
A photo of the official announcement banning 15 popular Muslim first names for males and seven for females first appeared on Sina Weibo, China's version of Twitter, and was widely circulated via the messaging app WeChat.
The announcement was issued by the Tokhola (Tuohula) Village Communist Party Committee and village administration in Hoten prefecture.
The banned male names are Bin Laden, Saddam, Hussein, Arafat, Mujahid, Mujahidulla, Asadulla, Abdul'aziz, Seyfulla, Guldulla, Seyfiddin, Zikrulla, Nesrulla, Shemshiddin and Pakhirdin.
The banned female names are Amanet, Muslime, Mukhlise, Munise, Aishe, Fatima, Khadicha. All these names are common amongst Muslims all over the world, irrespective of race.
The vice president of the Washington-based Uyghur American Association, Ilshat Hesen, called the name ban a "foolish decision," violation of human rights, and an example of Chinese authorities' extreme assimilation policy for Muslim Uyghurs.
"Giving children religious or ethnic names is a basic human right," he told RFA. "Even in China's constitution and regional ethnic autonomy laws, there exists no such forbidding of names."
Hesen noted that some high-raking, pro-China and pro-communist Uyghur officials have had typical Muslim names, such as Seyfiddin Azizi, Isma'il Ahmed, Nur Bakri, since the Chinese revolution in 1949. (T/P006/R03)
Mi'raj Islamic News Agency (MINA)