BRUNEIANS CALL TO SUPPORT PALESTINIANS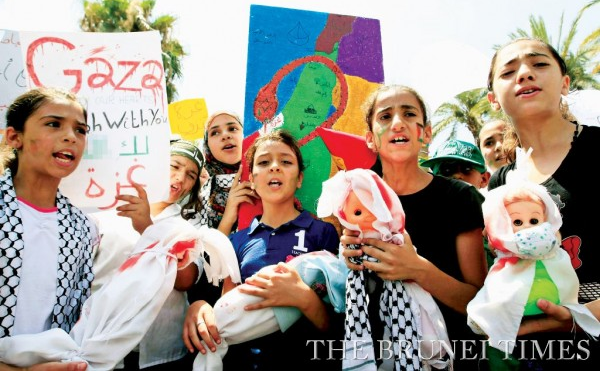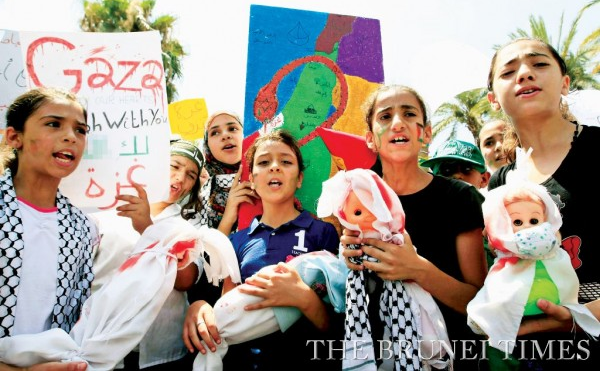 Bandar Seri Begawan, 15 Ramadan 1435/13 July 2014 (MINA) – Bruneians are calling on each other to unite and increase in doa(supplication) for the safety and well-being of Muslims in Palestine as the death toll continues to rise in Israel's latest offensive.
The number of deaths had risen to 103 as 11 more Palestinians, mostly civilians, were killed on the fourth day of Israeli air strikes in Gaza yesterday (11/7), The Brunei Times quoted by Mi'raj Islamic News Agency (MINA) as reporting.
Bruneians, especially youths, have expressed their concerns and condolences to the family of the fallen Palestinians.
In an interview, Abd Rahim Suany, the deputy head of the As-Shaliheen Mosque Youth group, expressed his sadness on the killings and attacks.
"However, such situation could also be a blessing as they were considered syahid, a noble death in accordance to the teachings of Islam, because as I understood, those people who struggled in Gaza were defending their choice of being a syuhada," he said.
"Thinking about it, as Muslims, being sad is not enough, if we were able to go there we would, but we cannot; so what we can do is to send our prayers to them, because prayers are the strongest weapon for us, Muslims," he added.
He suggested that charity events to raise funds be organised as relief aid, which had previously been done by the country.
Abd Rahim also urged people to continue promoting awareness on the reality of the Palestinians' suffering.
"We need to constantly find out and follow up on the developments of their situations and share it with others, and continue to give our prayers with them so that they can be strong in their struggles," he added.
Sharing the same sentiment was Sabrina Mahmud, a 21-year-old graduate from Universiti Sultan Sharif Ali (UNISSA) and a member of Jalinan Akrab Belia Terunggul (JABaT), who added that she was moved by the pictures and news of the situation in Gaza.
"I really find them terribly heartbreaking, following what has been going on in Gaza, especially during Ramadhan," she said.
The least Bruneians can do, she said, was to always keep the Palestinians in prayers, for their safety, well-being, protection and guidance from Allah SWT.
She urged Bruneians to utilise social media such as Facebook and Instagram to convey such prayers as well as messages which could prompt and remind others to do the same.
Reiterating a response she came across on a social networking site , she said that while doing so, people should also properly and wisely give their support, reflecting what it is to be a true Muslim.
Meanwhile, Hj Mohd Asyraf Hj Bujang, the imam of surau MTSSR, said that local imams have already sent requests to the higher authorities for permission to perform Qunut Nazilah during daily prayers at the mosques.
The purpose of this, he said, was to ask Allah SWT for the safety of all Muslims around the world from wars and enemy's actions, with the hope that the sufferings of Muslims in Palestine would be resolved soon.(T/Nidiya/E01)
Mi'raj Islamic News Agency (MINA)