Britain's 'Brexit' Debate Inflamed by Worries That Turkey Will Join EU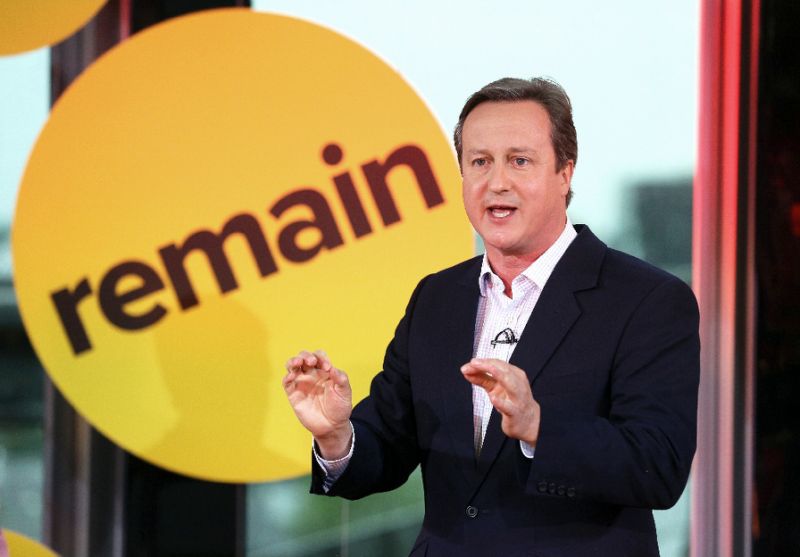 London, 09 Ramadan 1437/14 June 2016 (MINA) – With nine days left before Britain votes on whether to remain in the European Union, the possibility of Turkey's becoming a member of the bloc has inflamed the debate, injecting divisive issues of race, religion and tolerance openly into the campaign.
Supporters of a British exit from the European Union say allowing Turkey in would leave Britain exposed to a new wave of Muslim immigration and more vulnerable to Islamic radicals. While Turkey has been pushing for membership, it faces considerable hurdles, and its entry, if it ever happens, would be many years, if not decades, away, nytimes.com was quoted by Mi'raj Islamic News Agency (MINA) as reporting.
The debate over the vote, which has split Prime Minister David Cameron's Conservative Party, has largely played out around fear so far. Those in favor of remaining in the bloc, including Mr. Cameron, have emphasized the economic risks of a vote to leave.
Those in favor of leaving, including other leading Conservatives, have stressed the social, cultural and economic risks of continued immigration from other European Union countries, whose citizens are entitled to live and work in Britain. Most of the recent European immigrants to Britain have come from Poland, the Baltics, Spain and Greece.
The emphasis on the supposedly imminent membership of Turkey, however, adds a new and darker aspect to the arguments for Britain's leaving: Turkey would be the bloc's second-largest country after Germany, and it is poor, is Muslim and borders Syria, where young British Muslims radicalized by the Islamic State travel to enter the netherworld of terrorism.
The debate is happening when attacks like the one in Orlando, Fla., have raised concerns about both Islamic radicalism and Islamophobia. An unofficial group advocating Britain's departure from the European Union posted a controversial message on Twitter on Monday, warning of "Islamist extremism" and urging an exit from the bloc "before we see an Orlando-style atrocity here before too long." After immediate criticism, the message was deleted.
In the Vote Leave campaign's official leaflet, which will go to some 40 million Britons, Turkish accession is a prominent theme, and a map shows how Turkish membership would mean a European Union border with Syria and Iraq. Vote Leave has also asserted that Turkey has higher levels of criminality, gun ownership and gangsterism.
Dangerous and inflame racism
"Since the birthrate in Turkey is so high, we can expect to see an additional million people added to the U.K. population from Turkey alone within eight years," Vote Leave said.
Trevor Phillips, a former chairman of the Equality and Human Rights Commission in Britain, said that "there really isn't any doubt that what they are appealing to here is straightforward prejudice."
The opposition Labour Party's shadow justice secretary, Charles Falconer, said the claims are "dangerous and inflame racism."
"None of this needs decoding," Philip Stephens, a columnist for The Financial Times, wrote, arguing that the implicit calls to racism have become explicit. "The dog whistle has made way for the klaxon. E.U. membership talks with Turkey, we are to understand, will soon see Britain overrun by millions of (Muslim) Turks — most of them thugs or welfare-scroungers."
Tim Farron, the leader of the opposition Liberal Democrats, said that "coded nudges and winks like this are utterly horrific." He added, "Vote Leave is just playing the politics of division, and it has no place in British society."
Yvette Cooper, a Labour member of Parliament and former shadow foreign secretary, accused the leaders of the Vote Leave camp, Justice Secretary Michael Gove and the Conservative former mayor of London, Boris Johnson, of lying to voters and putting social cohesion at risk with their exaggerated warnings about immigration from Turkey and assertions that Turkey could be a full European Union member by 2020.
Ms. Cooper said the discussion was "utterly shameful," since both men know that Turkey is many years away from joining the European Union. Any member nation also could veto the country's entry, including historical enemies like Cyprus and Greece.
"They are deliberately manipulating the facts; they are deliberately telling lies," she said. "It is shameful, utterly shameful." (T/R07/R01)
Mi'raj Islamic News Agency (MINA)