Britain Will Not Pay 100 Billion Euros for Brexit, Minister Says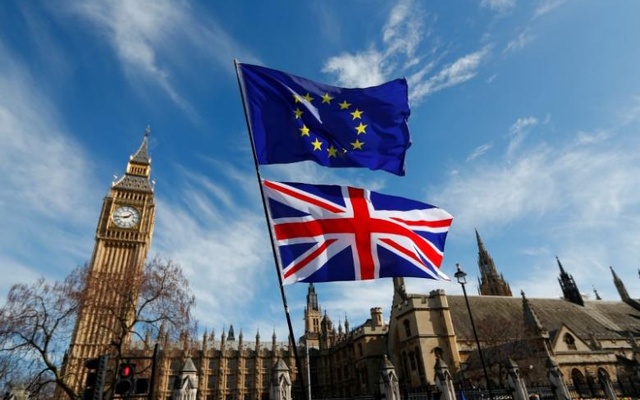 EU and Union flags fly above Parliament Square in London, Britain.
London, 6 Sya'ban 1438/3 May 2017 (MINA) – Britain will not pay the 100 billion euros (110 billion dollars) that the European Union is reportedly demanding as a final settlement for Brexit, DPA quoted a senior minister as saying on Wednesday.
The British government will meet its legal obligations for payment, "not just what the EU wants," Brexit Secretary David Davis told broadcaster ITV after the Financial Times and other media reported the new demand.
Davis said Britain had "not seen any number" for the final Brexit bill, but he accused the European Union of playing "rough and tough."
"We have said we will meet our international obligations, but there will be our international obligations including assets and liabilities and there will be the ones that are correct in law, not just the ones the [European] Commission want," he told the broadcaster.
Previous reports had estimated the EU's final bill for Brexit at some 60 billion euros.
Prime Minister Theresa May triggered Article 50 of the Lisbon Treaty, which allows a nation to leave the EU after up to two years of negotiations, on March 29.
In mid-April, she announced plans for a general election, asking voters to back her leadership and her Brexit plan, which involves
withdrawing Britain from the EU single market. (T/RS5/RS1)
Mi'raj Islamic News Agency (MINA)