Ben-Gvir Leads Dozens of Extremist Settlers in An Incursion into Al-Aqsa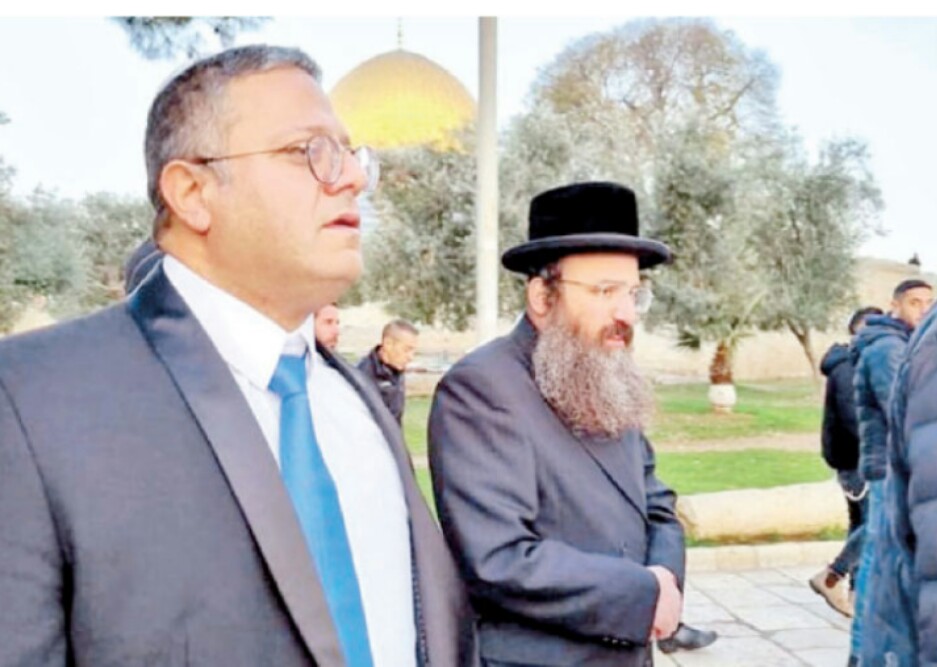 Ben-Gvir Leads Dozens of Extremist Settlers in An Incursion into Al-Aqsa (photo: Wafa)
Al-Quds, MINA. – Dozens of hardcore Israeli settlers led by hard-right Israeli Minister of National Security Itamar Ben-Gvir broke this Sunday morning into the Al-Aqsa Mosque compound in occupied Jerusalem under heavy police protection, Wafa reported.
This is the second time the hawkish Israeli minister enters the Islamic holy site since he became a cabinet minister.
Following Ben-Gvir's incursion into the holy site, more groups of Israeli Jewish settlers were allowed into the compound and stayed there for some time, where they performed rituals under police protection.
Located in occupied Jerusalem, the Al-Aqsa Mosque is the third holiest site for Muslims. It was also Islam's first Qibla, the direction towards which Muslims must turn to pray, before that was changed to Mecca, in Saudi Arabia.
Since 2003, the Israeli occupation authorities have been allowing settlers into the compound almost on a daily basis, with the exclusion of Friday, the Muslim day of rest and worship.
The Islamic Waqf, in charge of the daily affairs of the holy site, has repeatedly described the settlers' presence in Al-Aqsa Mosque as provocative, saying that Palestinian worshippers and guards at Al-Aqsa feel uncomfortable with the presence of Israeli police and settlers touring the Islamic holy site.
Israel captured East Jerusalem, where Al-Aqsa Mosque is located, during the Six-Day War in 1967 in a move never recognized by the international community. (T/RE1)
Mi'raj News Agency (MINA)