BELGIAN TEACHER HANGS 5-YEAR-OLD MUSLIM CHILD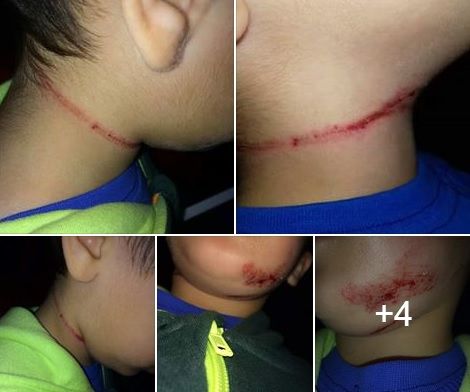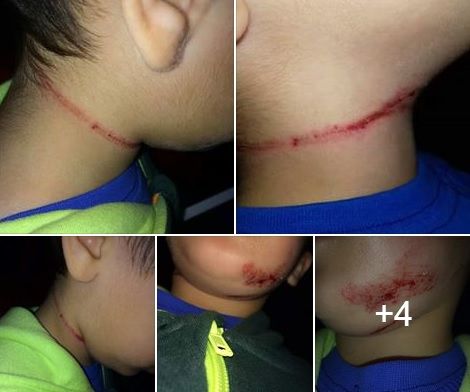 Antwerp, 27 Dzylqa'dah 1436/11 September 2015 (MINA) – A teacher of a primary school in Antwerp is accused of hanging a 5-year-old pupil from his neck in the school's background after the child refused to stand in a link.
The story came to light after the child's mother put on her Facebook page pictures of the injuries and said the teacher has tortured her son, On Islam quoted by Mi'raj Islamic News Agency (MINA) as reporting.
"Because he did not want to stand in line, he was beaten and then hung on a rope," she wrote.
"I will do everything that the teacher will lose her job," said the mother.
Infuriated by the photos of the young child's neck, thirty women protested on Thursday at Bijtjes Kindergarten in Antwerp.
The signs were noticed on the boy's neck at the end of the playing time after which the parents were informed.
Joke Cortens, spokeswoman for the Municipal Education Antwerp, said that based on their investigation, the concerned teacher was not present at the playground.
"Based on the information we have, the teacher concerned was not present at the playground," Cortens said.
"We are as concerned as parents about how this accident could have happened. Further research should reveal this," he added.
Antwerp councilor of Education Claude Marinower called for calm, saying he was deeply impressed by the incident.
He has asked the municipal schools to provide him with a detailed factual report of what happened that day and what was done the day after.
"No one is served by an escalation. The event will be thoroughly investigated and followed up. Both the parents involved, concerned teacher, other parents and school staff are supervised and supported," Marinower said.
Belgian Muslims are estimated at 638,000 – out of a 11.2-million-population, according to numbers released by Pew Research Center in October 2010.
More than 25 percent of the population of Brussels is of Muslim origin coming from Morocco, Turkey, Pakistan, Bangladesh and other African countries.
There are 77 mosques or prayer rooms in Brussels and over 300 across Belgium. (T/P006/R04)
Mi'raj Islamic News Agency (MINA)