BDS Welcomes Amnesty International's Demand to End Intimidation Threats Against Its Leaders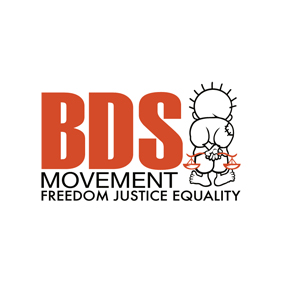 Ramallah, 7 Rajab 1437/14 April 2016 (MINA) – Amnesty International has urged the Israeli government to end its threats of physical violence and intimidation against BDS movement co-founder Omar Barghouti and other human rights defenders (HRDs) involved in BDS advocacy for Palestinian rights under international law.
Israeli Minister of Transport, Intelligence and Atomic Energy, Yisrael Katz, recently called on Israel to engage in "targeted civil eliminations" of BDS leaders with the help of Israeli intelligence, a threat that Amnesty has described as "particularly alarming."
Minister of Interior Aryeh Deri has said he is considering revoking Omar Barghouti's permanent residency in Israel and depriving him from the right to travel freely.
Acoording to a BDS press realese, in a strongly worded statement published yesterday, Amnesty urged the Israeli government to "uphold human rights and … avoid making inflammatory public remarks against Omar Barghouti and other HRDs."
The statement defended Barghouti's right to engage in BDS activism saying, "He campaigns to hold Israel accountable for human rights and other international law violations and advocates for the use of non-violent means in doing so."
Mahmoud Nawajaa, a spokesperson for the Palestinian BDS National Committee (BNC), the largest coalition of Palestinian civil society organisations that leads the BDS movement, said:
"Palestinian, Israeli and international human rights defenders are unnerved, but certainly undeterred, by the thinly-veiled threat of physically harming leading BDS activists made by Israeli Minister of Intelligence Yisrael Katz. These serious threats by Israeli government ministers must be seen in light of increased Israeli lawlessness and criminal impunity.
"Given the way in which they provide Israel with unconditional support and are duly contributing to Israel's desperate attempts to delegitimize the fast-growing grassroots BDS movement, the US and the EU will be squarely responsible should Israel make good on its threats to harm BDS activists.
"We warmly welcome Amnesty International's defence of our right as human rights defenders engaged in BDS to advocate for Palestinian rights under international law; we call on all governments and international human rights organizations, particularly in the US and Europe, to unequivocally uphold the same democratic, free-speech right."
Omar Barghouti commented: "No mafia-like threat from anyone will 'thwart' BDS activists from advocating for freedom, justice and equality for the entire Palestinian people, in our homeland and in exile. The only way to 'stop BDS' is to end Israel's regime of occupation, settler-colonialism and apartheid."(L/R05/R03)
Mi'raj Islamic News Agency (MINA)