BAZNAS Sends Disaster Response Team to Turkiye and Syria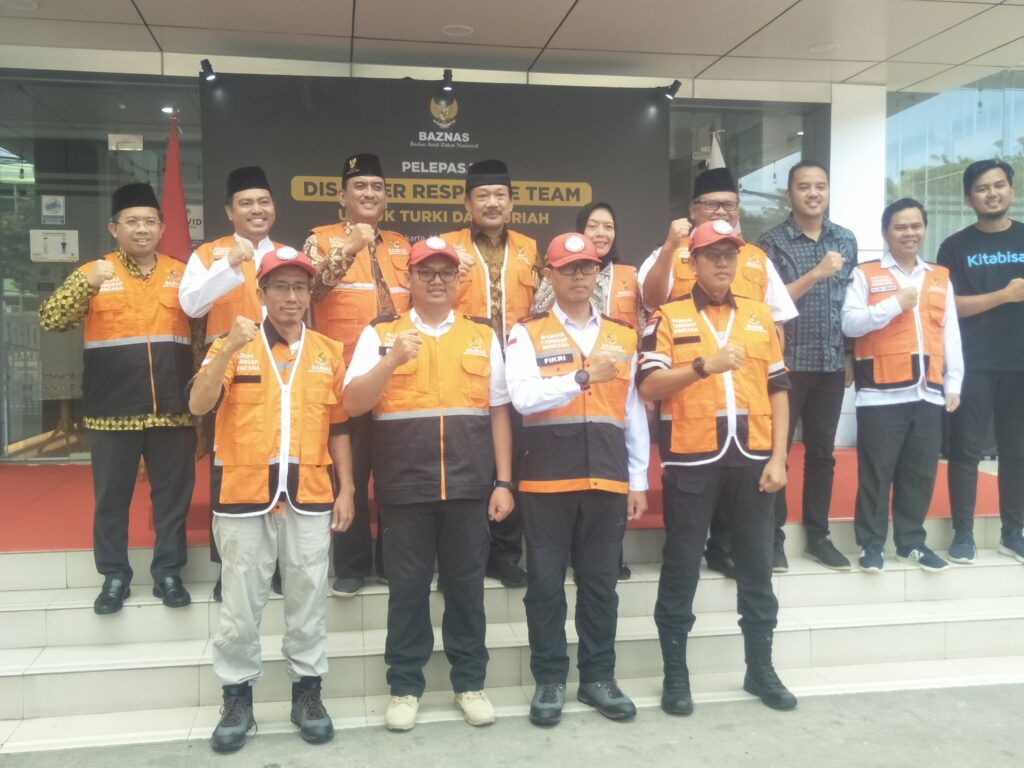 BAZNAS Departs Disaster Response Team to Turkiye and Syria (photo: Sajadi/MINA
Jakarta, MINA – Indonesian National Amil Zakat Agency (BAZNAS) sends a Disaster Response Team to Turkiye and Syria in order to provide assistance to earthquake victims in the two countries.
Head of BAZNAS Prof. oor Achmad said the team was an initial stage consisting of four professionals in the fields of rescue, medical and media. Namely Ahmad Fikri, dr. Reza Ramdhoni, Budi Margono, and Taufiq Hidayat.
"This is an advance team, or an initial team, later we will continue by sending several more personnel," said the Head of BAZNAS Prof. Noor at the Disaster Response Team Release Ceremony for Turkey and Syria in Jakarta on Friday.
This advance team, said Noor, will be in Turkiye and Syria for one week tasked with identifying the exact needs of disaster victims.
"After a week there, the team will return with the necessary data and will likely depart again with the necessary needs and additional personnel," said Noor.
Prof Noor also advised the response team to communicate and cooperate with the Indonesian Embassy, ​​local authorities, and international aid agencies in Turkiye and Syria.
The team brought assistance worth IDR 1 billion for the initial stage. The assistance will continue to be added with a target of reaching IDR 10 billion for disaster victims in Turkey and Syria.
This assistance will later be packaged in the form of various emergency needs for refugees, such as food logistics assistance, blankets, medicine, shelter, and other assistance.
Meanwhile, Ahmad Fikri, Captain of the Disaster Response Team for Turkiye and Syria, said that later he would coordinate with the Indonesian Embassy and local authorities before heading to the earthquake-affected areas in Turkiye and Syria.
"From Jakarta, we will head to Istanbul first, coordinate with the embassy and local government, then head to the areas affected by the earthquake," Fikri told journalists. (L/RE1)
Mi'raj News Agency (MINA)