Azerbaijan All Set to Host 4th Islamic Solidarity Games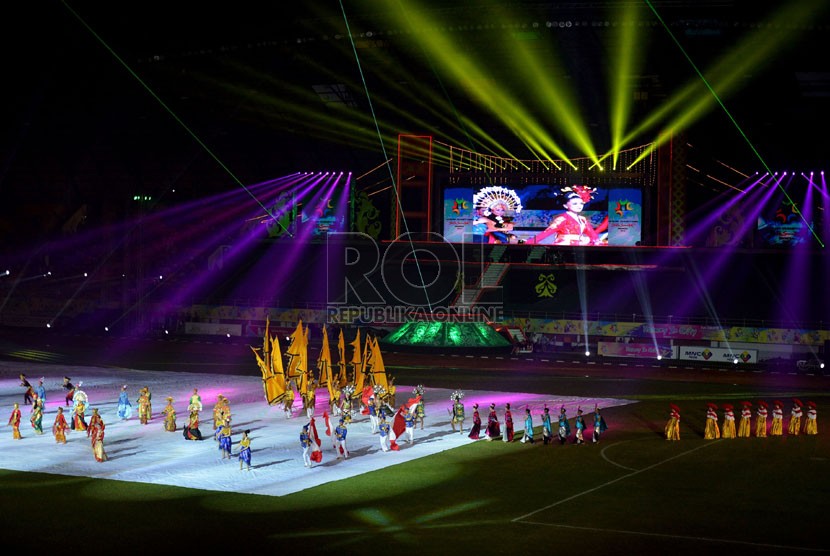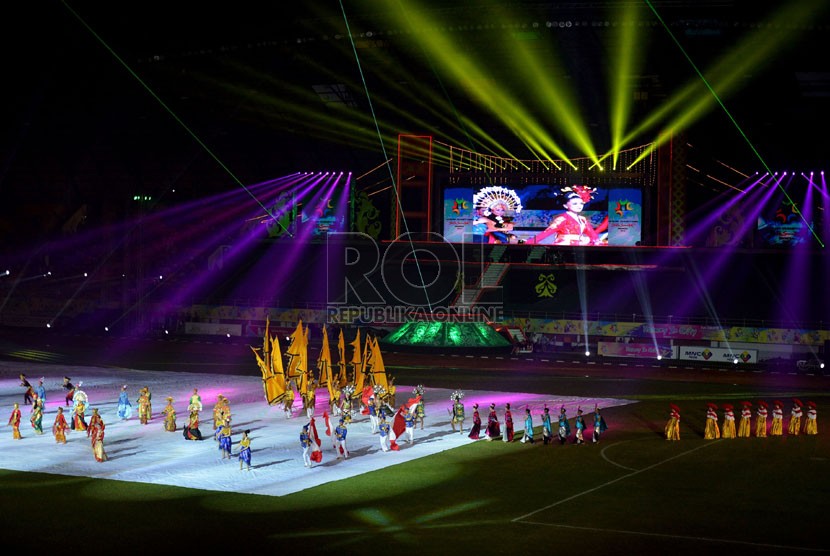 Closing ceremony of Islamic Solidarity Games (ISG) III at Gelora Sriwijaya Stadium, Jakabaring, Palembang, on October 1, 2013.
Ankara, 14 Sha'ban 1438 (MINA) – Azerbaijan is all set to host the 4th Islamic Solidarity Games that will begin in the capital, Baku, on Friday.
The games, which involve more than 3,000 athletes from Organisation of Islamic Conference (OIC) member countries, will see competition in 21 different sports categories.
The games include athletics and para athletic events, rhythmic gymnastics, table tennis, wrestling, basketball, handball, taekwondo, wushu, boxing, judo and blind judo, tennis, diving, karate, volleyball, football, shooting, water polo, artistic gymnastics, swimming and weightlifting, according to the official website of Baku 2017.
Turkey, which is among the 57 countries participating in the event, accumulated 110 medals, including 24 gold medals in previous games. The country will participate in all 21 games of the mega event with 339 athletes, including 45 athletes in athletics; 19 in shooting; one in para athletics; six in blind athletics; 5 in blind judo; 10 in boxing; 8 in 3×3 basketball; 24 in wrestling; 14 in judo; 16 in heavy lifting; 7 in table tennis; 16 in taekwondo; 8 in tennis; 6 in wushu; 41 in swimming; 28 in handball; 23 in football; 28 in volleyball and 13 in water polo.
The Islamic Solidarity Games was first held in Saudi Arabia in 2005 that saw 6,000 athletes from 55 nations competing in 15 different sports categories.
The second edition of the games, which was supposed to take place in Iran in 2009, was later cancelled due to a diplomatic crisis over the use of the term, "Gulf countries". Iran had put the term "Persian Gulf" on the logo of the tournament, while Arab nations called the same waterway as the "Arabian Gulf".
The third edition of the games was held in Indonesia in 2013. The Islamic Solidarity Sports Federation (ISSF) has selected Turkey as the host of the fifth games in 2021.
Azerbaijan's envoy to Ankara Faig Bagirov told Anadolu Agency the games will "help increase solidarity among Muslim countries as well as turn the event into a big sports festival.
"Azerbaijan is working very hard to preserve Islam's religious and cultural values, while promoting multi-culturalism."
He also noted the games would be held at a time when xenophobia and Islamophobia were on the rise around the world. (T/RS5/RS1)
Mi'raj Islamic News Agency (MINA)