As Many as 222,444 Pilgrims Arrive in Madinah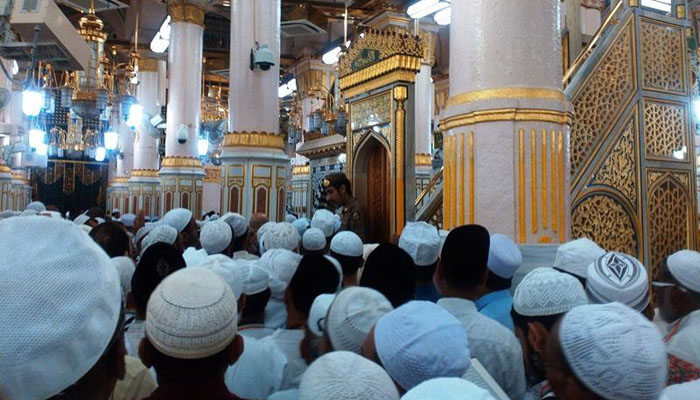 More 48 Thousand Indonesian hajj pilgrims in Medina.
Madinah,MINA – The total number of pilgrims arriving, in Madinah by Friday, was 222,444 pilgrims, according to statistics announced by the National Foundation for the Guides, as further 28754 pilgrims have arrived, on Friday.
The statistics showed that 26931 pilgrims arrived through Prince Mohammed bin Abdul Aziz International airport, in Madinah, and 1823 pilgrims through the migration station, while the toll of pilgrims who left to Makkah for the same day was 16326 pilgrims to make up the total number of pilgrims departing to Makkah 37007 pilgrims.
As many as 185416 pilgrims remain, in Madinah, according to SPA.
On the other hand, the most nationalities present in Madinah, is Indonesian nationality with 48497 pilgrims. (T/RS5/RS1)
Mi'raj Islamic News Agency (MINA)