Anwar Abbas: Indonesia Leads the World If Unity is Maintained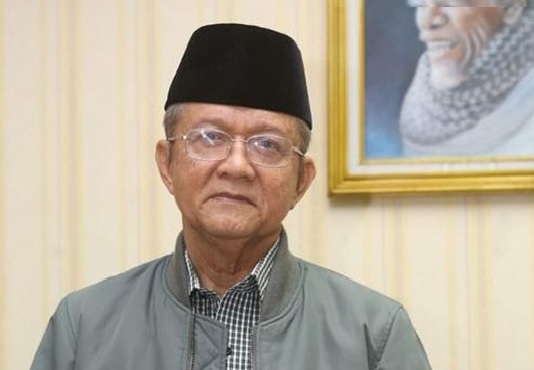 Chairman of the Central Executive Muhammadiyah, Anwar Abbas (photo: Special)
Ternate, MINA – Chairman of the Central Executive Muhammadiyah, Anwar Abbas emphasized, Indonesia will move to the top of world leadership if unity above differences can be maintained.
According to him, unity and oneness can be maintained if justice, especially in the economic field, is implemented in the Indonesian nation. This was stated by Abbas at the opening of the 5th Musywil Muhammadiyah North Maluku on Friday, as quoted on the Muhammadiyah.or.id website on Saturday.
Abbas encouraged Muhammadiyah members to strengthen the economy as well as being the glue of unity and integrity.
"We don't develop hatred, don't develop sentiment, but how can we learn from nature that develops. Because of weak points in the economic and business fields, we must learn from them so that we can compete and be competitive," he said.
Abbas advised that in facing a dynamic world, Muhammadiyah needs to establish cooperation with various parties, including even with China.
Inviting him to study the theme of the 48th Muktamar Muhammadiyah 'Advancing Indonesia, Enlightening the Universe', Abbas said Muhammadiyah had done something for Indonesia, so it was time to do it for the whole world.
"Muhammadiyah has done things to nourish the nation's children, educate the nation's children, protect orphans, the poor and neglected. And this has been recognized by various parties from within and outside the country," said Abbas.
However, according to Abbas what Muhammadiyah needs to pursue is advancing the economic sector. Even though the economy is the third pillar of propaganda that was formulated at the 47th Makassar Congress in 2015, in addition to the pillars of education and health.
"The 47th Muktamar Muhammadiyah in Makassar established a new pillar called the economic and business pillar. Therefore, Muhammadiyah in the future after being supported by three pillars will get stronger." he said.
Therefore, Abbas reiterated, if you want to move Indonesia to the pinnacle of world leadership, then it is important to invite national unity and unity by prioritizing justice.
"In order for Indonesia not to be divided, it must find its weak points and make improvements to strengthen them. This also applies to any community, including the Muhammadiyah organization which has been known as an advanced organization," said Anwar Abbas. (T/RE1)
Mi'raj News Agency (MINA)