Annie Zaidi, First Hijab Football Coach in England Gets UEFA A License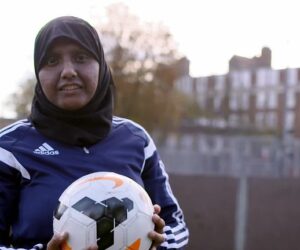 Leicester, MINA – Six years ago, Annie Zaidi made history as the first Muslim woman to receive a level two coaching license, or UEFA B license, from the Football Association.
Today, he is on track to become the first South Asian Muslim in Europe to earn his UEFA A license in football coaching.
"It took a long time, especially when you are not from a football background and I had a long way to go, but I wanted to do it because I am a good coach, I do it with pride and integrity," Zaidi told Leicester Mercury as quoted by AboutIslam on Sunday.
"There were moments of doubt, questioning and thinking that if I wasn't South Asian maybe I would have had an easier time doing it, but going up and down the expressway, coaching different teams until 10pm, sometimes in freezing cold temperatures, has it all to do. reached this moment, and I can't stop now," she said.
Joining the world of football, Zaidi made it his mission to help BAME women and young girls join the most popular sport in the world.
Becoming Assistant Principal at Judgemeadow High School in Evington began its journey when girls' soccer players were not available.
"I really wanted to turn professional, but the women's team was short on players, and the opportunities weren't there," she said.
Since then she founded the AnnieZ Coaching Foundation, a springboard for girls to step into a soccer career.
The 12-week program provides young women with long-term technical skills, providing each with a personal development plan.
"I love the girls but the goal is not to keep them but to help them grow and develop and get them into different clubs in the area where they live. Not many South Asian girls play football, not because they don't want to do it, but because they don't have the skills," she said.
"Our ethos is to 'empower, inspire and encourage girls, especially from black and South Asian backgrounds to make their dreams come true and I am living proof that dreams can come true," said Zaidi.
"Representation matters to this generation and this generation wants someone who looks like them and that's why girls feel comfortable with me," she added.
In 2017, Zaidi received the British Royal Medal in the Queen's New Year's award.
At the Sportswomen of the Year Awards in 2015, she won the Helen Rollason Award for inspiration, praised by well-known sports personalities for her commitment to sport.
She won the Asian Woman of Achievement Award as well as the Neville Hamilton award for sport and community service at the Leicester Mercury Sports Awards. (T/RE1/P2)
Mi'raj News Agency (MINA)