Almost 80% of rural Muslims in India's West Bengal are borderline poor: Report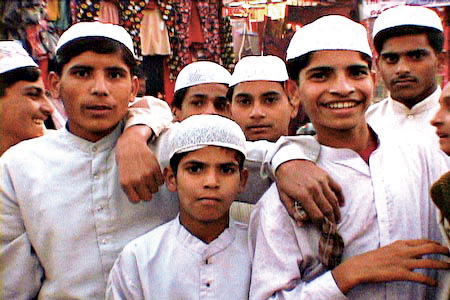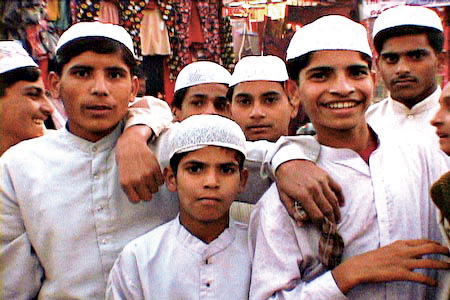 Kolkata, India, 7 Jumadil Awwal 1437/ 15 February 2016 (MINA) – Nearly 8 in 10 Muslim households in rural West Bengal in the eastern state of India have a monthly family income of Rs 5,000 ($74) or less, which is barely above the cut-off level of income for poverty line for a family of five. While Muslims constitute 27 percent of the state's population, as much as 38.3 percent households from the minority community in rural parts of the state earn Rs 2,500 or less per month, The Indian Express news reported.
Only 3.8 percent of these households reported earning Rs 15,000 and above per month, according to a report released on Sunday by Nobel laureate Amartya Sen on the status of Muslims in West Bengal.
Titled "Living reality of Muslims in West Bengal", the report has been drawn up by non-profit organizations SNAP, Guidance Guild, and Sen's own Pratichi Institute. The event was held at Gorky Sadan.
Significantly, 13.2 percent Muslim adults in the state do not hold voter identity cards, the report has found. According to the study, there are two Muslim-majority districts in the state: Murshidabad (66.3 percent Muslim population), and Malda (51.3 percent); and 65 of the 341 blocks in rural Bengal are Muslim-majority.
But their large presence notwithstanding, Bengal Muslims stand deprived of basic amenities such as tap water, drainage, equal opportunities in employment and even LPG cylinders, according to the study. It found their access to tap water (15.2 percent) is nearly 40 percent less than that for the state's overall population (25.4 percent, as per Census-2011). This, in a way, displays a "combined community and class exclusion", the study says.
While there seems to be parity in electrification of Muslim-dominated areas to the rest of the population, only 12.2 percent minority community households have access to drainage system, against 31.6 percent overall. The use of traditional fuel for cooking is much higher among Muslims (85.9 percent) compared to the average population of the state (68.6 percent).
In rural Bengal, nearly 47 percent of all Muslims who work are either agricultural workers or 'daily workers' in non-agriculture sectors  "they are at the bottom of the economic ladder," says the study. A measly 1.55 percent of the state's Muslims are schoolteachers, and 1.54 percent work in the public sector.
The report states: "Regular salaried jobs in the private sector are also a rarity — only 1 percent of the households surveyed. In the entire sample of 7,880 households only five were found to have a college or university teacher, and there was no household with any of the highest category of professionals as members, such as doctors, engineers and advocates."
Releasing the report, Sen said: "The fact that Muslims of West Bengal are disproportionately poorer and more deprived in terms of living conditions gives this report an inescapable immediacy and practical urgency."
Jahangir Hossain, who collaborated in preparing the report, said, "Most information collected by the Sachar committee was from secondary sources. So we decided that we needed to collate data and verify information from primary sources."
On the social development front, the literacy rate for the community in the state is reported at 68.3 percent, 4 percent below the general population. Among literate Muslims, only 2.7 percent hold graduate degrees.(T/hna/R07)
Mi'raj Islamic News Agency (MINA)