African Envoy:  Indonesia Can Take Significant Role in African Development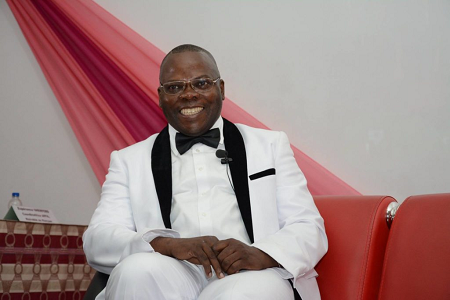 Jakarta, MINA – President Africasia International, Africa and Asia economic and cultural cooperation institute, Ferdinand Bleka expects Indonesia can take an important role in supporting development in African countries.
Ferdinand Bleka believes Indonesia and Afican countries have many similarity in social, cultural and economic aspects.
He stated that African countries realized that there is an interest in aids from any countries in addition to make reliance on products from them.
"Therefore, African leaders are looking for cheap and good quality of Asian products. Indonesia is an important part of this, "Bleka told MINA in Jakarta, Tuesday (29/5).
According to him, Africa as the good market is now in demand by Indonesian businessmen and can become the main market for various Indonesian products.
Bleka said, in following up this program, it will be formed a body that bridges economic cooperation and culture of Indonesia and Africa.
"The opening of AfriIndonesia-Afriasia International Office to be located in Jakarta and will be inaugurated soon. This institution becomes a place of contact to make communication in approaching trade partner and culture of both parties, "he said.
Indonesia has very close relationship to African countries. Indonesia also one of the country that support the independence struggle of African countries.
Based on Ministry of Trade records, Indonesia's total trade with Africa in 2017 reached 8.85 billion US dollars. This value increased by 15.49 percent over the previous year. The products exported to Africa include palm oil, textiles and textile products, paper, soap, and coffee.
The first position of Indonesia's strategic partner is Nigeria with a trade value of US $ 4 billion followed by South Africa at US $ 2 billion in 2015. (L/R01/P2)
Mi'raj News Agency (MINA)