3 Children Killed and 7 Swept Away by Strong Current as Floods Hit Gorontalo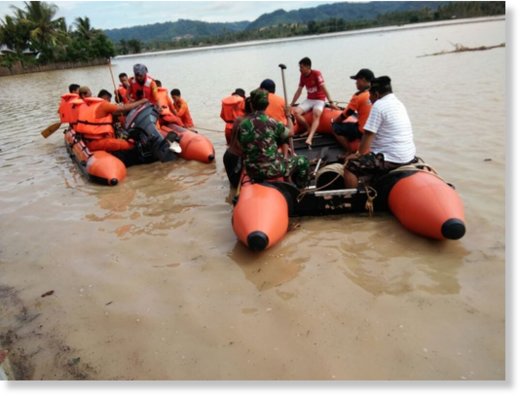 Jakarta, 30 Muharram 14/31 October 2016 (MINA) – Floods striking Gorontalo province of central Indonesia has left three children dead, disaster agency official said on Monday.
The three children were swept away by strong current of a river in Hutuo village of Limboto sub-district and their bodies were later found by rescuers, Sutopo Purwo Nugroho, spokesman of the National Disaster Management Agency (BNPB)  said in a statement.
Four other kids who were also swept away by the current survived, he said.
Heavy downpour triggered waters of the river to overflow its banks and caused floods in the village, Sutopo added.
Heavy rains accompanied by lightning and strong winds occur more frequently in he country due to the imminent peak of the rainy season (T/R07/R01)
Mi'raj Islamic News Agency (MINA)