ZIONIST FORCES LAUNCH GROUND ATTACK FROM NORTH AND EAST OF GAZA BORDERS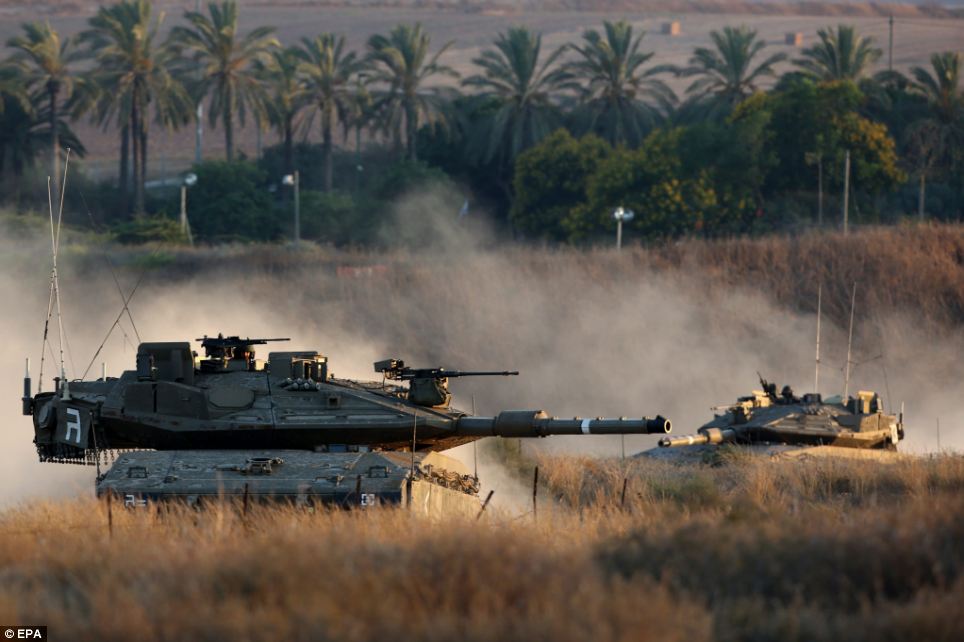 Bayt Lahiya, 20 Ramadan 1435/18 July 2014 (MINA) – Israeli occupation military announced to launch ground attack against Gaza from north and east part of Gaza borders after the Israeli Occupation Prime Minister and Israeli Occupation Defense Minister gave instruction, Thursday, 10:38 p.m Gaza time.
Mi'raj Islamic News Agency (MINA) Correspondent in Gaza reported 8000 troops of Israeli occupation army has begun a ground war against the Gaza Strip. There have been a ground war between Israeli forces and Gaza fighters in the east and north of Gaza.
Gunfire was heard very clearly from the location of MINA's correspondent reporting in Bayt Lahiya, northern Gaza.
Many Palestinians in Bayt Lahiya already begun leaving their homes and heading toward Gaza City. While others, still remain at home.
"Gaza is really heavily attacked by Zionist forces from land, sea, and air. The sound of explosion heard every second from   Israel attacks," said correspondent MINA.
Israeli occupation military spokesman, Avichay Adraee stated approximately 18 thousands Israeli reserve soldiers have prepared to strengthen the core of military forces during the attack.
Just few minutes ago, Israeli occupation military admitted their three soldiers were wounded after Gaza resistant fighters  ambushed the occupation military forces.
Hebrew sources also said an Israeli citizen was killed by Palestinian freedom fighters rocket in Ashkelon, southern Ashdod, north of Gaza.
Izzudin  al-Qassam Brigades stated they are ready to welcome ground war with Israeli occupation army.  They have prepared snipers and anti-tank weapons.
Shortly after the end of the ceasefire, Israeli occupation warplanes bombed Abdullah Azam mosque located in district of Olives in Gaza City. Israeli occupation air strikes also attacked the Temple City Hanun, northern Gaza Strip.
(L/K01/P02/P04/E01)
Mi'raj Islamic News Agency (MINA)